An ancient Nokia phone saves the life of a lost hiker
21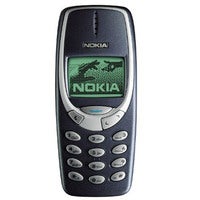 Liu Quanming, aged 70, was on a hiking trip on June 20. At some point, the Taiwanese national lost sight of the hiking party, and soon after got lost and slipped and fell into a ravine, according to officials.
His phone -- an unnamed, "decade-old" Nokia feature phone -- was separated from its owner during the fall. While a searching party, reportedly 250 men strong, spend days trying to locate the elderly hiker, it was on the fifth day that the search bore fruit, and the credit apparently goes to his sturdy and enduring Nokia phone. Indeed, apparently Liu's Nokia phone held both its physical integrity and its charge during the entire episode and allowed officials to triangulate the phone's signal location. Soon after, Liu was found and sent to the hospital with, reportedly, only minor injuries.
Now considered ancient, Nokia phones from the early 2000s are often credited for their build quality and battery life that salivates current smartphone users. Of course, such phones offer an extremely limited feature set by today's standards, but as Liu's story shows, they could be the difference between life and almost certain death.