Amazon's Appstore drops Test Drive feature, now lacks a way to try out paid apps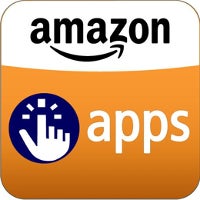 Amazon recently announced that it has discontinued the Test Drive service from its Android app store. Test Drive was a try-before-you-buy feature that allowed potential customers to preview apps in the browser before purchasing them. Unlike Google Play, the Amazon Appstore lacks a refund system for app purchases, and this is why Test Drive was often considered as one of the best features of Amazon's alternate Android app marketplace.
Amazon says that it has discontinued the feature due to a significant drop in usage, quoting the rise of the 'free to play' business model as a factor. With more and more app developers now offering their apps for free while migrating to alternative revenue streams, there's no doubt that the Test Drive feature has lost the importance it had back in March 2011 when it launched. On the downside, the Amazon Appstore now completely lacks a way to test-drive a paid app. App developers shouldn't worry, as the official announcement mentions that the discontinuation of the Test Drive service will not affect the apps that used the feature in the past.