Amazon will give you credit for your old Apple iPad
2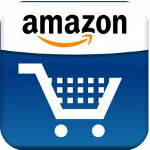 Now that the
new Apple iPad has been announced
and will be launched this Friday, what will you do with your old Apple iPad? Sure, you could put an ad on Craig's List or auction it on eBay, but the former might bring some physical risk while the latter doesn't give you a guaranteed price. But there is a legitimate online retailer
willing to give you "store credit" for your tablet
, and that is Amazon.
For example, a 16GB Wi-Fi only Apple iPad 2 will bring you as much as a $320 Amazon credit in return. An original Apple iPad with the same storage brings in up to $245 while a 64GB Wi-Fi only Apple iPad is worth as much as $445 in Amazon credit. To see how much Amazon credit you might receive for your used Apple iPad, check out the sourcelink.
So how does the online retail pioneer profit with this set-up? Well, they might actually just breakeven, but the idea is that these purchased iPads are sold in "like new" condition by a company called Nimlow.
Amazon handles the fulfillment
and a used 16GB Wi-Fi Apple iPad 2 goes for $399. Besides offering Amazon Prime to buyers of these iPads, Amazon's share of this booty probably allows it at least breakeven on the tablet purchases and if they can sign up a few Amazon Prime customers, then Jeff Bezos and crew are laughing their way to the bank.
source:
Amazon
,
Nimlow
via
CNET