Amazon offers a charging cable that will work on both iOS and Android devices
10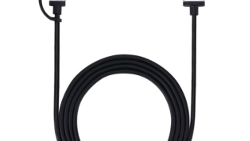 If your family carries both iOS and Android devices on outings, it means carrying duplicate accessories for both mobile operating systems, including charging cables. Or perhaps you like to carry your phone and tablet everywhere you go and you happen to use an Android handset and an Apple iPad. That also would require that you carry two charging cables.
But there is a product offered online from Amazon that will allow you to plug the same cable into a Lightning port or a microUSB port depending on the device that is being charged. With the
Just Mobile AluCable Duo
, one cable covers both ports. The length of the cable is 5-feet (1.5 meters for you metrics folk) and includes a USB to microUSB/Lightning plugs. The product is MFI labeled. That means it is certified by Apple to work on the iPhone and iPad.
The cable has the USB connector on one end and a connector with a Lightning plug on the other end. Flip open the plug and it reveals a microUSB port for Android users. Switching from one plug to another is a quick and simple process.
With its aluminum connectors and heavy duty, shielded connectors, the cable is tough enough to standup to the ugliest weather conditions and keep on working. And Amazon has the cable priced for just $24.93 with free shipping. The online retailer has an extremely limited amount of stock on hand, but says that more inventory is on the way.
If you find that your family can't leave home without taking two charging cables, or you are having to do the same thing, why not make life just a little bit easier? If interested in the Just Mobile AluCable Duo, simply click on the sourcelink below.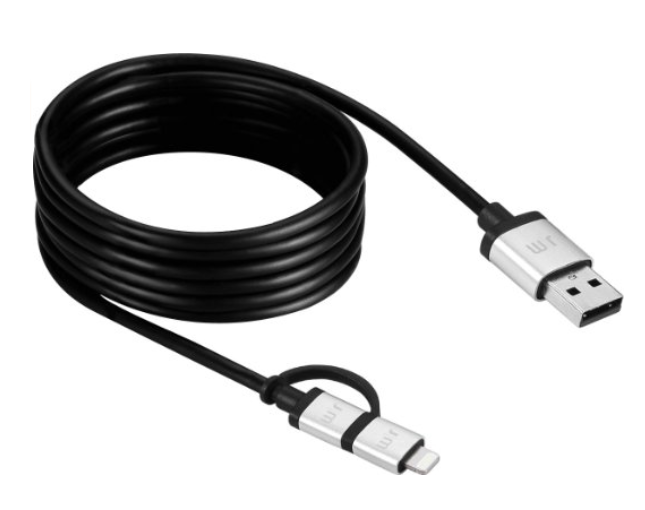 The Just Mobile AluCable Duo will work on both iOS and Android devices
source:
Amazon
via
BGR