Amazon has a way to prevent Echo units from responding to its Alexa ad during the Super Bowl
4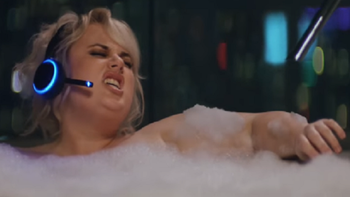 Amazon's Alexa-based commercial for the Super Bowl
is all about the company finding replacements when Alexa loses her voice. Somehow, we can't see Gordon Ramsay, Cardi B, Rebel Wilson or Anthony Hopkins becoming the voice of Amazon's personal virtual assistant. But there is something that Amazon had to concern itself with related to the ad. According to one count, the name Alexa is said ten times during the 90 second commercial, and Amazon was worried that the spot would accidentally set off Echo units positioned near television sets worldwide during this Sunday's global Super Bowl broadcast.
There is a reason for Amazon to be concerned. Last year, when a evening news broadcast in San Diego mentioned how a a 6-year old girl from Dallas ordered a $162 dollhouse through Alexa without her parent's authorization, anchorman Jim Patton of CW6 said, "I love the little girl saying, 'Alexa order me a dollhouse.'" That phrase
resulted in Echo units throughout the San Diego area ordering dollhouses
as soon as the words left Patton's lips.
To prevent something similar from happening during the Super Bowl, Amazon will send out a tone during its commercial that humans cannot hear. At 3,000 to 6,000Hz, the tone prevents Echo units around the world from activating when the Alexa name is broadcast on television or radio. And this prevents Amazon Echo owners around the world from simultaneously ordering a pizza, cases of Bud, a new car, or whatever product is advertised following Amazon's ad during the Big Game. This technology has been successfully used before by Amazon.
So now you know how Amazon prevents a repeat of the famous San Diego dollhouse incident of '17.
source:
AndroidCentral