Amazon admits you can't opt out of ads on new Kindle Fire
15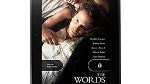 Amazon is pushing hard to make all of its devices ad-supported in an effort to make the hardware as cheap as possible. Amazon doesn't want the price of the hardware to be an impediment to people getting a tablet and spending as much money as possible in Amazon's stores. It is one of Amazon's major advantages, because it is the only major player in the mobile space to start life as a retail store, not a product company.
Because of that, customers don't get as up in arms when Amazon does something like this. At least, the reaction is nowhere near what it would be if every Android device was suddenly ad-supported, or if the iPhone adopted live advertisement wallpapers. Of course, there are still those who don't like the ads everywhere, and there's bad news on that front.
There was some confusion at first, but Amazon has said definitively that there will not be any way to opt-out of the ads on the new Kindle Fire tablets. With the Kindle e-readers, there is an option to purchase a higher priced version without ads, but that option doesn't exist for the Fire tablets, and there will be no option like that for US customers.