Airfoil Speakers Touch gets the boot from Apple, reason unclear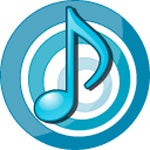 If you've ever dabbled in wireless audio around your home, there's no doubt you've come across Airfoil by Rogue Amoeba. In addition to the app that is available for Mac or PC, Airfoil Speakers Touch has been available for iOS devices. It allowed users to stream audio to an iOS device and, after an update last month, even from one iOS device to another.
Interestingly, Airfoil Speakers Touch just received an eviction notice from Apple, and the real kicker is, Rogue Amoeba said, "we still do not yet have a clear answer on why Apple has chosen to remove Airfoil Speakers Touch." Obviously it is in their best interest to correct whatever it is in their software that Apple has suddenly taken offense to, but it seems that Apple is making that quite difficult. Rogue Amoeba also noted that the current version, 3.0, already passed Apple's review process and it did not submit any updates, which makes it even more puzzling why all of a sudden it got the boot.
You may remember back in February, after the debut of Siri,
competing virtual assistant, Evi, was threatened with eviction
as well. At that time Apple used vague reasoning by saying that it was "confusingly similar" to Siri. While it looks like Evi was never shown the door thanks to its developers going to bat for their app, we wouldn't be surprised if Apple is gearing up to launch a similar feature to Airfoil in its next iOS release and is just making sure no one is "confused" by "similar" apps. Let's hope both parties can resolve this amicably and Airfoil Speakers Touch continues to be available to iOS users.