Accessory maker retracts statement on Samsung GALAXY Note just before press photo is released
1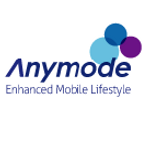 You might remember that the other day accessory maker Anymode put out a release stating that it had
been chosen by AT&T as the OEM manufacturer for accessories
for the
Samsung GALAXY Note
. Anymode might just have well put an exclamation mark on the statement by adding that the device would be available in the U.S. in the early part of 2012 through AT&T.
Now there would be nothing wrong with this release at all if only AT&T had first announced that it was indeed planning on
offering the 5.3 inch "Phablet"
. And someone at the carrier must have made a quick call when they saw this statement because the accessory manufacturer quickly went into "defense mode".
In a statement entitled "
Retraction of earlier CES announcement
", Anymode said that its earlier statement concerning AT&T and the Samsung GALAXY Note contained
inaccurate comments
and noted that the information was never supplied or approved by
Anymode
,
AT&T
,
Samsung
,
and did not have the written consent of Major League Baseball
and apologized for printing the information.
And there the story would have ended if not for the
release a few hours later of the official press photo
of the Samsung GALAXY Note with the AT&T logoright on it. So
what was inaccurate
in Anymode's original statement? The press photo certainly confirms that there is an AT&T variant of the device coming. The picture hints of a February 14th launch date and the last time we looked, that was still considered early in 2012. Could it be that Anymode jumped the gun about
being selected by AT&T as an OEM vendor
for many GALAXY Note accessories? Or could it be that the job was theirs until somebody forgot that "loose lips sink ships".
source:
Phandroid