AVG presents Mobilation, an antivirus app for Android tablets
5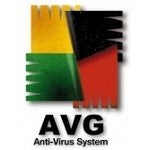 AVG, a well-known antivirus maker, has released an app that aims to guarantee the security of your Android tablet.
Called AVG Mobilation, this antivirus program scans your tab for malware - apps, files and even settings are checked. Moreover, if your tablet gets lost or stolen, AVG Mobilation can locate it and even wipe its content using cloud based security technology, so your personal privacy is not compromised.
The antivirus app backs-up contacts, call logs, bookmarks, messages and installed applications to an SD card, so you don't lose any valuable information if something happens with your tab. You also have the "app locker" option that allows you to put a password on any application.
The app is already available in the Android Market, so you can check it if you are interested.
Because smartphone security is becoming such a hot topic lately, we are preparing an article on the subject, which will be released in the coming days, so stay tuned!
source: AVG via
AndroidGuys
and
LAPTOP Magazine