AT&T struggling to find a potential buyer of T-Mobile assets
10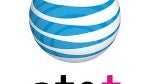 AT&T
seems to have hit another wall in their attempt to purchase
T-Mobile USA
, this time because they can't seem to work out a deal that would sell off some of the assets they would acquire in the purchase.
Divesting assets that they would have acquired in a T-Mobile deal was AT&T's last big play in a battle against the
Department of Justice
which has been against the buyout since day one. While it is still possible AT&T could find a suitor, all talks with other companies to this point have died out.
Previously AT&T had
engaged in discussions with Cricket owner Leap Wireless
, but no deal was even reached and those conversations appear to have ended. The assets up for grabs of course would be some of the spectrum that AT&T would acquire in the purchase.
According to sources speaking to the Wall Street Journal, any divesting of assets to another telecommunications company probably wouldn't have been enough to change the Department of Justice's mind anyway. They also go on to say that AT&T could pursue more of a
joint-venture with T-Mobile
rather than a buyout if the sale is to fall through completely, which is looking more and more likely every day.
Barring a major company surfacing with interest in taking of T-Mobile's assets off of AT&T's hands, at this point it is hard to see how AT&T can successfully buy T-Mobile. As to what we can all expect should an AT&T/T-Mobile joint-venture be the final outcome, only time will tell.
source:
WSJ
via
Mobile Burn