AT&T says 98% of its cell sites in Nemo-hit areas are working
0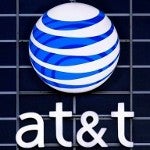 Late last year it was
Hurricane Sandy that hit the northeast hard enough to affect cellular service in the area
. Now, the northeast is finding Nemo to be quite a handful. Still, AT&T customers might not have even noticed a difference as the carrier reports that 98% of its cell sites in the Nemo-hit area are
up and running
. AT&T also has charging stations located in its company owned stores in New Hampshire, Connecticut, Massachusetts and Rhode Island. Customers of all carriers in those states are invited to take their phones and tablets to the stations to be recharged. The charging stations will be open through next Friday.
would require carriers to have back-up power
to keep cell sites from going down. AT&T said at the time that it would continue working with the government to prepare for emergencies. AT&T and T-Mobile agreed to carry traffic from each others' customers in areas where their own network went down.
As far as Nemo is concerned, the charging stations are offered during regular business hours and with some of AT&T's stores located in the
hardest hit
areas of the northeast, the carrier suggests using a store locator to look for the AT&T store nearest you. You might want to give them a call to make sure that they are open. The store locator can be found by clicking on this
link
.
source:
AT&T