AT&T is prepping to roll out new text messaging plans?
13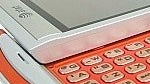 Who knows if it has anything to do with the impending launch of Verizon's version of the iPhone 4, but it seems like
AT&T is prepping to roll out new text messaging plans
.
According to a leaked document from Best Buy, AT&T is ready to start offering new text messaging plans and phasing out its old ones. Instead of being offered the minimum 200 text messages for $5/month, it's being replaced with a
1,000 option for only $10
– which of course is more value when you do the math. Conversely, the carrier is also removing its 1,500 text messaging plan for $15/month and will instead offer an
unlimited option for a mere $5 more at $20/month
($30 for family plans).
Naturally, the increased amounts should be welcomed for those who are heavy users, but it's rather difficult right now to say whether or not that will be an attractive addition to keep customers from jumping ship. If you prefer sticking with the old options, you may want to add it to your plan right now so you'll be grandfathered in with it – but come next week, you'll only see the new options.
source:
Gear Live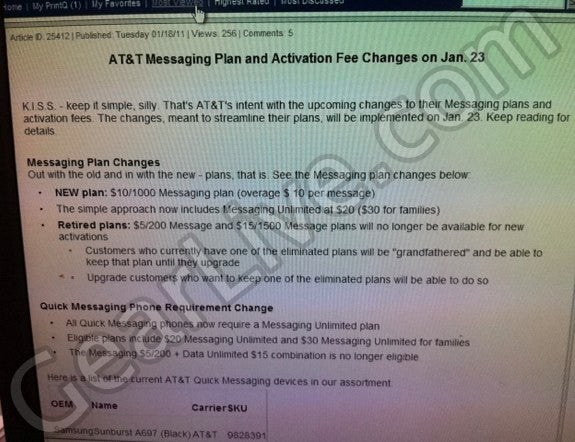 Leaked Best Buy document showing that AT&T will be offering new text messaging plans next week.