AT&T expected to launch LTE 'within five years'
43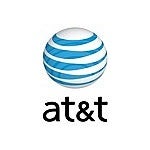 According to yesterday's speech at the 4G Executive Summit, AT&T's Hank Kafka is confident that the company will implement LTE technology "within five years;" however, he added that no rush was needed, as the company is confident in its ability to build on its HSPA architecture. Kafka, the VP of Architecture for the company, told attendees that AT&T can build out on its existing technology and still provide decent broadband coverage to customers, stating that the current technology that AT&T employs is "truly and simply mobile broadband today."
He further discussed the impact of the iPhone 3G, and its ability to show their customers the functionality of wireless broadband. In a comparison of wireless broadband to the inception of the Internet, Kafka said "Now we're on the verge of that creativity being unleashed." Through all of the changes, however, the company is confident that it made the correct choice in regards to technology. He went on to take aim at CDMA providers, noting that EV-DO had a limited future, and pointed to a LTE as better choice of 4G technology over WiMAX, claiming that it required fewer sites.
While LTE should be available "within five years", Kafka said AT&T Mobility "has a lot of runway left with HSPA and HSPA-plus."
Of note: Verizon Wireless and Sprint have both announced their intent to convert to 4G technologies; Verizon Wireless is pursuing LTE, and Sprint is pursuing WiMAX (recently launched in Baltimore, Maryland).
Source:
RCRWireless
via
PhoneScoop