AT&T buying $1.93 billion worth of spectrum from Qualcomm to help its own 4G cause
15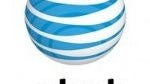 AT&T just announced it is purchasing spectrum in the lower 700 MHz frequency band from Qualcomm, for the cool $1.925 billion. This spectrum belongs to the
ill-fated FLO TV
service, which Qualcomm plans to shut down completely by March 2011. The bands cover more than 300 million people nationwide, of which 70 million are in the large metropolitan areas of New York, Boston, Philadelphia, Los Angeles and San Francisco.
Qualcomm is actually aiming to develop chipsets incorporating the carrier aggregation technology, that will allow AT&T to deploy the FLO TV spectrum as supplemental downlink, easing data traffic congestion on its network. The carrier intends to use the large capacity gains from the technology for its future 4G network plans, allowing for "rich mobile media content" on upcoming compatible handsets. To quote FLO TV's president Bill Stone:
"
One person streaming a video takes up as much bandwidth as 100 cell phone calls. Networks break down and can't handle it. For me, whether I have one or 1 million users, it doesn't matter.
"
New chipset by Qualcomm, taking advantage of expanded multimedia capacity on AT&T's 4G network sounds like a win-win situation to us. Therefore, we can't wait for the deal to be cleared by the regulatory bodies, and closed in the second half of 2011, hopefully with the announcement of some drool-worthy handsets or tablets coming our way.
source:
AT&T