AT&T, Sprint, T-Mobile, Verizon, Google all put out ads for the Super Bowl - watch them here
8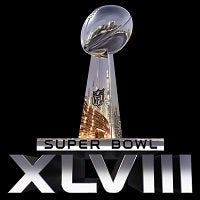 The Super Bowl is nearly as popular for its commercials as it is the game itself. Actually, in many social circles, the commercials are the attraction more than the game. Over the years, we have seen a lot of interesting and entertaining commercials developed solely for the audience of the Super Bowl.
Quite often, the game is the launch point for entirely new ad campaigns. Last year, Samsung had a funny pre-game and main event commercials, poking fun of all the legal challenges and other drama that has been marking time for the conglomerate.
This year, Microsoft let loose a
really cool ad triumphing the virtues of technology
. T-Mobile, in its gregarious fashion, got into the mix along with its MetroPCS brand with several ads.
With a little less exposure, ads placed by the rest of the gang in the mobile space were present too. It could be argued that a couple of them were not as edgy as some might expect for the Super Bowl, but they were informative and entertaining. AT&T showed off Beats Music in a couple ads, one of which starred Ellen DeGeneres. Beats Music on AT&T allows unlimited access for a family up to five lines and ten devices for only $15 per month.
Verizon played the map game. Google had a couple quick ads showing off Google Play. Sprint showcased its new "Framily" plan, which allows multiple people to be part of the same plan for a reduced line rate, yet bill lines separately.
So if you missed them during the game, slide through the selection below and tell us which one you liked the best.
Super Bowl Commercials in 2014