AT&T Mobility's fourth quarter looks sad compared to T-Mobile and Verizon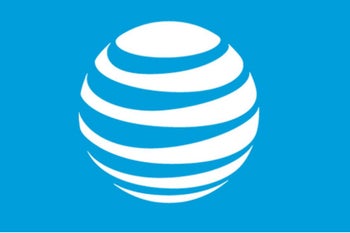 AT&T reported its fourth quarter earnings today
, and the company fell short of analyst's expectations for its wireless operations. For the three month period that ran from October through December, AT&T added 134,000 net postpaid phone subscribers; Wall Street expected a gain of 208,000 customers for this category. Churn was 1%, up 11 basis points from the .89% recorded during the same quarter in 2017. The carrier added 13,000 postpaid pre-paid phone net additions.
Jonathan Chaplin, an analyst with New Street Research, blamed the increase in churn on the heavy traffic that is slowing down AT&T's wireless network. Chaplin compared this to the extra capacity that T-Mobile has been adding to its network. For its fourth quarter,
T-Mobile added 1 million net postpaid phone subscribers
, more than seven times the amount added by AT&T. Verizon tacked on 650,000 new postpaid phone subscribers during the last three months of the year.
Service revenue for AT&T Mobility rose 2.9% with an 18.7% rise in operating income. Earnings before interest, taxes, and amortization (EBITA), a measure of profitability, rose 13.3%. The company added to its base 304,000 postpaid smartphones and 467,000 branded smartphones. For the whole wireless segment, AT&T had 3.8 million net additions in North America. Connected devices and smartphones were responsible for 2.8 million net additions in the states, with 1 million net additions in Mexico.
The entire company reported revenue of $48 billion for the fourth quarter, missing Wall Street forecasts for $48.5 billion. Still, the figure was up from the $41.6 billion recorded during the same quarter the previous year. Net income was $4.9 billion for the three month period compared to an adjusted $19 billion for the 2017 fourth quarter. That period was impacted by tax reform during 2017.
For all of 2018, AT&T grossed $170.8 billion, up from the prior year's $160.5 billion. Full year net was $19.4 billion versus $29.5 billion for 2017. That year, earnings were bolstered by the 2017 tax law change.
Investors were not pleased with the report as shares of AT&T declined $1.32, or 4.3% to $29.37 following the release of the report.