The end of SIM cards? ARM outs iSIM, integrated directly into the chipset
17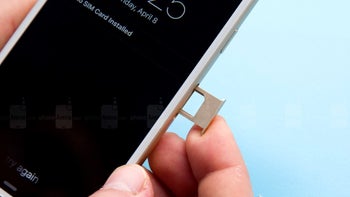 ARM, the architect of all chips mobile and frugal, is onto the case of the disappearing SIM card. You see, the current nano SIMs are too big for it, and it knows that phone and Internet-of-Things manufacturers could use this space for things like, ahem, larger battery packs, to name one.
That is why ARM, which doesn't own a chip foundry, but creates the underlying architecture behind all those processor cores that end up in Qualcomm's Snapdragon, Apple's A-line, or Samsung's Exynos chipsets, now comes with an iSIM solution. What would an iSIM (integrated SIM) be, you ask?
Well, a programmable SIM card, similar to the
eSIM (embedded SIM)
in Google's
Pixel 2
, but cast as an integral part of the system-on-chip paraphernalia that comes with each Snapdragon or Exynos. Besides the processing cores, those sport Wi-Fi and Bluetooth chips, as well as wireless LTE modems, for instance, and now ARM will slap a SIM card in them, too. It says it can shrink the area that is now occupied by the Subscriber Identity Module to just a fraction of a square millimeter.
That means that the SIM card trays, and those little plasticky things with chips in them, can become a thing of the past, and the space saved could be dedicated to something else altogether inside the ever-shrinking space in our smartphones and all random connected gadgets. Svelte.