ARM Mali T760 brings 16 core power with energy consumption improved by a factor of four
24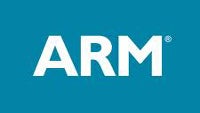 ARM on Wednesday announced its third generation T-series Mali GPUs just a bit over a year since releasing the current versions. The Mali T-760 GPU offers 16 cores, but is more power efficient by a factor of four over the current T-628. ARM Frame Buffer Compression cuts the required bandwidth by more than half. The 28nm T-760 runs as fast at 700MHz with 1.39GTriangles per second and 11.2GPixels per second. It is possible that the T-760 could be found inside the Samsung Galaxy Note 4 next year.
According to ARM, the T-720 was built to work well specifically with the Android OS and includes OpenGL ES 3.0. This GPU runs as fast as 600MHz with 533MTriangles per second and 4.8GPixels a second. Power consumption will show a 150% improvement over the T-400. The bottom line is that the new processor offers the same performance using a third of the power.
According to ARM, Mali GPU's own haf of the Android tablet market. The figure for Android handsets is 20% which leaves it trailing the market share of Power VR GPUs.
source:
TechRadar
Recommended Stories