A mobile remake of the original Rayman game will land tomorrow on iOS and Android
16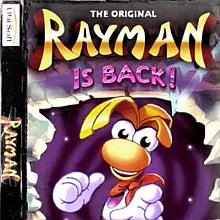 Earlier today, Ubisoft announced that the original Rayman, the side-scrolling platformer that was initially released all the way back in 1995, will launch on iOS and Android tomorrow.
Popular gaming character Rayman has already made its appearance in the mobile landscape a few years ago. The first mobile Rayman game was called
Jungle Run
and launched back in 2012, followed by
Rayman: Fiesta Run
a year later. This remake of the original Rayman game will be the third Rayman title that Ubisoft launches on mobile devices.
At the moment, not much is known about how Ubisoft plans to take the side-screen platformer and port it to mobile devices. Fiesta Run and Jungle Run are both endless runners, a game type that's well adapted for mobile controls, but the original Rayman was a side-scrolling platformer.
A proper remake, which would maintain the playing style of the original game, would require into gamepad-like touch controls. However, given the complexity of Rayman's correct movements, the virtual D-Pad approach could translate in major headaches if not perfectly implemented. For this reason, we shouldn't exclude the chance that Ubisoft has transformed the original game in an endless runner, in line with the previous two mobile titles.
The original Rayman, launched in 1995 on the Atari Jaguar and the original Sony Playstation, is a gold standard for platformer games. For the mobile port, we certainly expect to Ubisoft to launch the game with remade (higher-res) graphics.
Is anyone excited?