A-List no longer a feature for new AT&T customers
11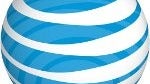 AT&T has decided to stop offering A-List, a feature that allows users to make unlimited calls to phone numbers of their choice, to new customers while existing customers reaping the benefits will be unaffected.
The A-List feature was first introduced in September of 2009. It is a bonus feature that is included in both individual plans and family plans that had a minimum of 900 and 1400 minutes respectively. Customers on an individual plan can choose 5 numbers while family plans with A-List can choose up to 10.
A-list isn't just limited to cell phone numbers. Landline numbers can also be added which is something that made this feature even more appealing. AT&T believes that the addition of unlimited any mobile to any mobile calling packaged in with their unlimited text messaging plan eliminates much of the need for A-List.
Existing customers can continue to use their A-List. AT&T will just no longer offer it to new customers. However, it is possible that AT&T could remove the A-List feature from an existing account in the event of a plan change. Tell us what you think in the comments below.
source:
Electronista