Trump's 6G quip wasn't entirely out of whack, as nations start drafting 1Tbps plans
5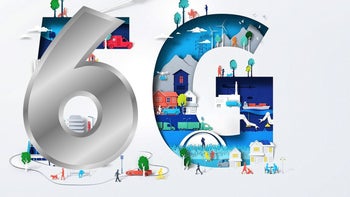 Back in February, President Trump's bombastic tweet "
I want 5G, and even 6G, technology in the United States as soon as possible...
" was predictably ruled out as a way ahead of the times. We haven't yet completely rolled out the 5G infrastructure, was the thinking behind most comments, let alone thinking about 6G.
That wasn't completely correct, it turns out. Korean media is abuzz today with the
news
that the Ministry of Science and ICT, Division of Innovation (we know), has applied for a preliminary feasibility study on the 6th-gen (6G) mobile telecommunication standard, setting aside a cool billion for the task.
I want 5G, and even 6G, technology in the United States as soon as possible. It is far more powerful, faster, and smarter than the current standard. American companies must step up their efforts, or get left behind. There is no reason that we should be lagging behind on.........

— Donald J. Trump (@realDonaldTrump) February 21, 2019
"
If there are no specific problems, 5 weeks of technical evaluation and 6 months of work will proceed on schedule
," tipped an official, meaning that early into next year, Korea should have a roadmap to laying out its 6G network.
There are more than a million 5G phones in South Korea already, and all three major carriers have built their 5G networks locally. We'll spare you the technical details about bands and frequencies and will just say that the ultimate goal is to hit 1Tbps speeds, way higher than the 10Gbps aim with 5G. That's not all there will be to it , of course, as the Internet of Things takes over and every product under the sun will demand connectivity for one reason or another.
The 6G standard should be outlined in Korea by 2021, while its commercial implementation is scheduled for 2028. Needless to say, such 6G feasibility studies aren't just a South Korean prerogative, as the US started making plans for the sixth-gen standard establishment in 2017, while Europe and China followed last year.
Seeing that South Korea was first with a nationwide 5G rollout, however, we'd wager to guess they will be further ahead when 6G comes around the corner, too, and local telecom equipment manufacturers like Samsung or LG can start getting giddy about it.