64GB Apple iPhone 6 prototype up to $59,000 on eBay
29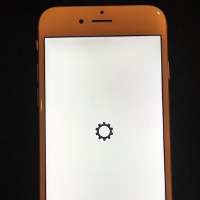 If you buy the 64GB
Apple iPhone 6
on contract, you will pay $299.99. But if you want to purchase a 64GB prototype of the Apple iPhone 6, it will cost you at least $59,000 on eBay. The device lacks FCC markings or a model number, but is in diagnostic testing mode; it is loaded with the apps that Apple uses before sending an iPhone out to the public. You will find nothing related to iOS 8 on the screen.
So just how did the seller get her hands on an iPhone 6 prototype? She claims that it was sent to her after she renewed her two year contract with Verizon. That story does seems hard to swallow. The auction will run until October 9th at 11:23pm PDT and the last bid is $58,660.
So is this all legal? If you shell out 59 large ones for a phone, you need to know that it won't be confiscated by the cops. It is a gray area. Remember when
Apple fought hard to get back lost prototypes of the Apple iPhone 4
and
Apple iPhone 4s that were found on barroom floors
? And keep in mind that the seller is not giving the buyer a guarantee that the phone or camera will even work.
If you're thinking about purchasing a 64GB iPhone 6, why not save yourself some money and aggravation by giving this eBay auction a wide berth. Your best best is to buy a new model from your carrier, the Apple Store, or from a legitimate tech retailer.
source:
eBay
,
TNW
via
MobileSyrup