6 of the best Android eBook reading apps
15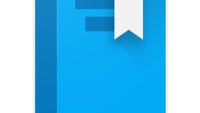 If you do any sort of serious reading, then your smartphone likely isn't your medium of choice to go for it. Indeed, with the popularization of eBook readers like Amazon's Kindle, Kobo's own devices, and even Barnes & Noble's Nook series, most of us are set for a long time to come, and the rest just make do with, you know, actual books.
We do some reading on the side, however, and while we can't deny the obvious advantages of an e-Ink screen over the LCD or AMOLED panel on your phone, we could nevertheless confirm that it hasn't been once or twice that we've been stuck somewhere, with time to kill, but without our trusty eReader at hand. Sure, they're getting smaller and smaller, but it's still a hassle lugging one around if you don't have a purse or something. But despair not! For in those times, your smartphone can do a fine job – at least so long as it's got a proper eBook reading app loaded.
Check out some of the best of them!