5G: the mobile industry is already looking into the future
18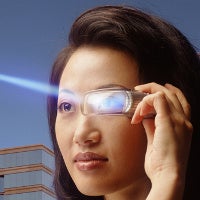 The evolution of mobile networks is astounding. Nearly two decades ago we started to see mobile phones and placing a voice call was a luxury few could afford. Thus started the times of 2G and the voice call. Fast forward to the beginning of the millenium, and the first data networks arrived. Data was what 3G was all about.
Last year data went huge with 4G allowing you to watch and stream videos on your mobile device. And 4G is just getting started - the US is leading the way with Verizon's huge LTE network and AT&T, Sprint and T-Mobile have all said they will sooner or later roll out huge networks (AT&T's one is already live in limited markets).
But what about 5G? So far, we've only heard about LTE-Advanced which would allow speeds to
peak at 1 gigabit per second
, nearly a 10-fold increase over the current theoretical limit of 100Mbps. But tone down your excitement - you won't be able to drain its full capacity on your mobile device. Expectations are that real-life speeds will be around 15Mbps on the downstream, a tad faster than the current LTE peak of around 12Mbps.
"5G won't be about more speed, necessarily,"
Tod Sizer, head of wireless research at Alcatel-Lucent's Bell Labs, said.
"It may be faster, but it will be more about meeting the expectation of service quality."
As technology becomes smaller, in the future all appliances, clothes, accessories connected to the network, according to industry analysts. From your door lock and thermostat, to shoes, watches and cars - all will drain the network's power.
So don't hold your breaths for leaps in speed with 5G. The new generation of networks will rather be centered around stability as its importance will grow and on recognizing and handling billions of different connected devices.
By around 2020, data consumption is expected to skyrocket by 30 times, again according to Sizer's predictions. Carrier's equipment will become smaller and installed closer to the users - in bus stops, lamps. Closer means less radiation and lower power drain, Sizer explained.
In reality, 5G doesn't yet exist. We're referring to the next generation of data networks without an official definition by the International Telecommunications Union (ITU). When do you think the future explained below will happen? Are you looking forward to it?