5 futuristic bike accessories that take advantage of your smartphone's power
5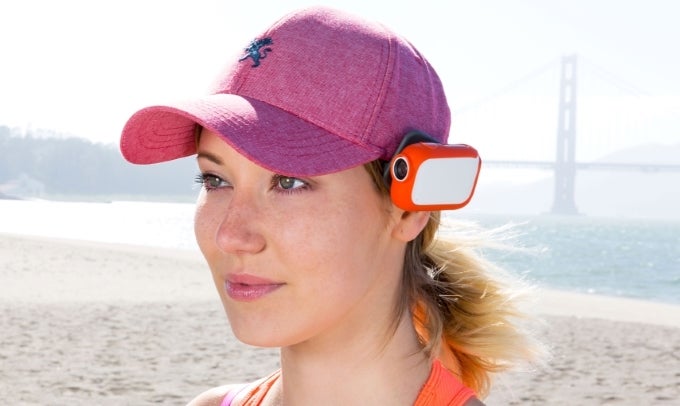 Biking is an exceptionally great option for exercise and transportation! Especially if you happen to live in a bike-friendly city, or frequently venture into the great outdoors with your two-wheeled pedal machine.
You're probably aware that a smartphone can add a lot to the enjoyable experience by virtue of its ability to handle essential tasks like communication, navigation, and music playback, among many other great things. Clever accessory makers are keenly aware of the smartphone's potential and envisioned several innovative accessories that take advantage of its processing power to upgrade the biking experience well into what seems like the 22 century!
Check out this selection of five examples of cutting-edge smartphone and biking technologies colliding into an impressive variety of accessories that are sure to please any bike enthusiast.
Graava ($250)
If you think that your GoPro camera is great but find video editing tedious, boring, and time-consuming, congrats – you are Graava's target audience. This is an action camera that captures your video and lets your smartphone do the editing all by itself. It uses motion, audio, accelerator, and GPS sensors in addition to voice cues in order to detect the highlights of your footage. Graava takes 8-megapixel photos and stores up to three hours of continuous 1080p/30 FPS video. You can choose how long you want your highlight reel to be, then the Graava app will edit the scenes that fit to match the beat of the background song you select, and you'll be able to share the final video everywhere.
A walkie-talkie for riders, this wearable allows for an easy paring to an original smartphone app over Bluetooth, complete with a dual-mode group conversation system which only transmits voice when you speak. Data gets transmitted over cellular network, while dual microphones with multi-layer wind and noise reduction technology make for clear speech. The earpiece is water and shock-resistant and still comfortable for extended use.
NYNE Multimedia Inc Cruiser ($33)
A Bluetooth speaker with handlebar mounts can mean only one thing – blasting tunes while on a bike! The Nyne Cruiser portable Bluetooth speaker is all about that good stuff. You can mount it on any set of handlebars and enjoy music, hands-free calling, The Cruiser comes with a built-in microphone which lets you answer incoming calls and change songs without touching your phone. It features a two-channel stereo sound system complimented by a passive radiator, which lets the Cruiser deliver surprisingly powerful sound.
FlyKly Smart Wheel ($999)
FlyKly literally reinvented the wheel by constructing a lightweight and efficient pedal assist wheel that comes with an electric motor, batteries, and a sensors (motion, torque, temperature, monitoring) that connects to a smartphone app. No joke! The FlyKly is available in four sizes and can turn any bike to a smart electric bicycle. It features a regenerative braking system that converts the energy from braking into an electric charge, letting you go further than a single charge would permit.
Haize
HAIZE is designed as minimalist navigation for urban cyclists. It works like a digital compass that that always points towards the destination you set inside the app. You are free to choose your own route through the city, and another benefit to it is making your ride safer by letting you keep your phone in your pocket. HAIZE also offers turn-by-turn navigation, so it's not just a one-trick compass! To pull off this kind of functionality, the gadget comes with a self-regulating LED display that's supposed to deliver perfect day and night-time visibility, while the compass itself is sturdy and lends itself to any bike. Additionally, it also fits a wristband so runners and hikers will be able to use HAIZE too!
Also read: