5 awesome NFL games for Android and iOS
3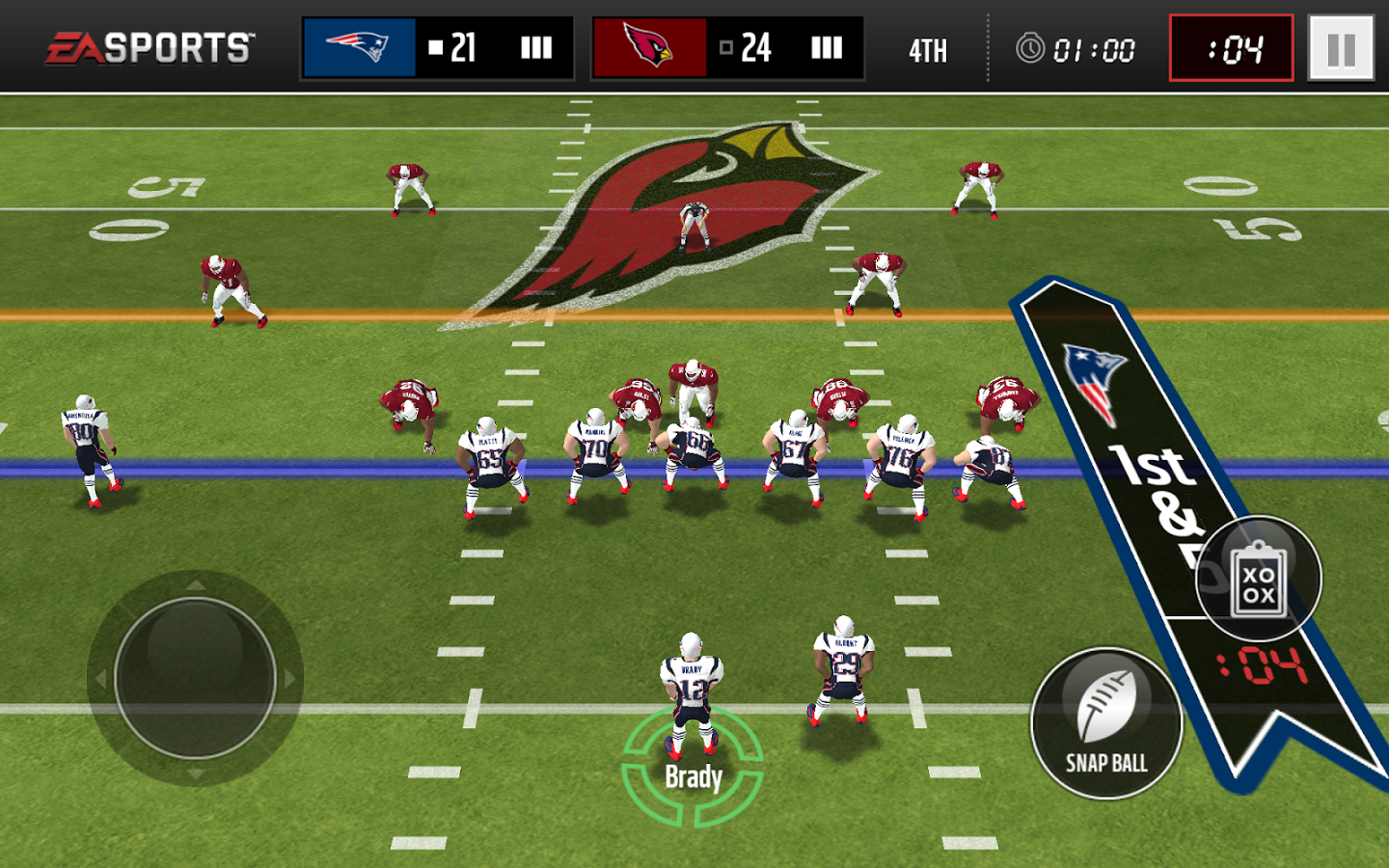 Last night, we witnessed the greatest Super Bowl comeback in history. The New England Patriots were crowned champions for the fifth time, bouncing back from a 25-point deficit and defeating the Atlanta Falcons in overtime. Tim Brady became the first quarterback to lift five Super Bowl trophies, and was also named the Super Bowl MVP for a record fourth time.
Yes, yesterday was indeed glorious but the reality of today is that we're 8 months away from the start of the new season. That's
a lot
of time, but fortunately, there are certain alternatives that can help us alleviate the Sunday night crave. What are we talking about? Mobile games, of course!
There are plenty of American football games on Android and iOS, so we've done our best to select the most interesting and entertaining titles that are sure to keep you engaged until September. The team talk is over, now let's dig in!
Madden is perhaps the most beloved football video game franchise of all time. The console version of the game is obviously the best thing you can play, but EA has also produced a very solid mobile adaptation.
Madden NFL Mobile has many different game modes to keep you entertained - you can participate in leagues, seasons, head-to-head challenges and daily live events. The enjoyable gridiron action is further guaranteed by the great gameplay and graphics that the game possesses. EA also regularly updates the app to keep things fresh.
Have you ever wondered what would happen if you cross a football game with Crossy Road? We sure haven't, but developer Full Fat apparently has, and the result is Blocky football.
The gameplay is pretty straightforward - you rush towards the end zone, swaying left and right in order to dodge enemy defenders in an attempt to score a touchdown. If you succeed, you can even go for the extra point. It's simple, fun and addictive. As with Crossy Road, there are lots of characters to choose from, and the various playing fields and weather effects are sure to keep you amused.
Fanatical American Football
Fanatical American Football is a bit similar to Madden - you are playing a real game of Football in which you can use a plethora of on-screen controls – which work really well by the way – to compete against other teams and get to the Super Bowl.
The big difference here is that the game doesn't have licenses and is filled with generic players. There are various different teams within Fanatical Football, which don't really resemble any team within the NFL. Instead, each team varies in terms of difficulty. There are no stats or perks assigned to individual players, just overall team abilities. Despite that, Fanatical American Football features some pretty decent looking graphics and challenging gameplay, which make it one of the better sports titles available on mobile.
If you want to try and emulate Tim Brady's exploits in a virtual world, then Flick Quarterback 17 is the perfect game for you. You play only as a quarterback, calling the shots, dodging blitzing defenders, passing to receivers and scoring touchdowns. The one problem with this game is the considerable amount of ads, but the other good features tend to make up for it. We definitely recommend for you to give Flick Quarterback 17 a try.
Rival Stars College Football is a game that relies less on skill, and more on planning and probability. It gives you the reins of both team management and on-field action, letting you put together your team and playbook and then tactically choosing maneuvers during the games. The fact that Rival Stars College Football is more of a strategy game sets it apart from the more typical football titles. The one feature that stood the most for us is the player recruitment system, which in our opinion is very polished.