40% of enterprise mobile web traffic globally originates from Android
5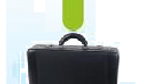 Zscaler is a company that provides security solutions for the internet. The service provided is for enterprise users which gives the company some insight into which mobile OS most of its millions of business user customers worldwide are packing. A study by Zscaler reveals the real trend in enterprise use by going through data generated by mobile browser usage. The company took a look at which OS its enterprise customers worldwide were using to browse the web on mobile devices and found that with a 40.36% share,
Android
came out on top. Behind Android was
BlackBerry
with 37.26% of Zscaler's enterprise customers using a Berry to surf the 'net.
Apple
came in third, employed by 22.38% of its enterprise users.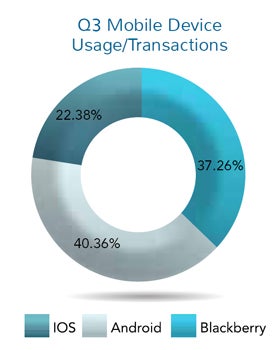 Does Android have the global lead in enterprise use?
Ironically, a recent report from iPass
showed that Apple and BlackBerry were the global leaders in enterprise use
and Zscaler's own report confirms that Apple and BlackBerry both bested Android when looking at U.S. stats. But the Zscaler data shows that Apple's share of mobile enterprise internet use
dropped in half
from the 42% it enjoyed in Q2.
Mobile enterprise users tended to head to social networking sites, according to the report. While 10.55% of the sites visited by Android using enterprise surfers were for professional services, nearly triple the amount of sites visited by Apple iPhone using enterprise browsers (30.2%) also visited such sites. Breaking down the numbers further, a vast majority of 75.34% of Zscaler's enterprise users with an Android phone
came from the U.S.
while 9.17% came from Israel. Spain accounted for 5.48% of such mobile surfers followed by Singapore at 2.76%.
source:
Zscaler
via
CNET