4 of the 5 highest-paid executives in the US work at Apple
22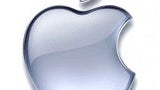 2012 was an amazing year for technology, and understandably, it was also an amazing year for the executives of the leading tech companies, who took many benjamins home. Interestingly, it turns out that 4 of the 5 highest-paid US executives for 2012 work at Apple, but guess what - none of them is CEO Tim Cook, and none of them is
the
highest-paid executive in the US.
So, the second place in this sweet, sweet ranking is taken by Bob Mansfield, who is currently taking the position of Senior Vice President, Technologies at Apple. Mr. Mansfield took home some $85.5 million in 2012. The interesting thing here is that Mansfield actually announced last June that he's retiring, but according to some unofficial reports, he was made a generous offer that he just couldn't say no to.
Third on the rank-list is Apple's Bruce Sewell, Senior VP and Great Counsel. Mr. Sewell earned $69 million, closely followed by Apple's Jeff Williams (Senior VP of Operations) with $68.7 million and Peter Oppenheimer (Senior VP and CFO) with $68.6 million.
OK, guys, we know the suspense is just too much right now, so we'll go ahead and reveal the top earner - it's Oracle's CEO, Larry Ellison, who made $96.2 million in 2012. Not bad, though we're sure he could do even better.
Wondering how much has Apple CEO Tim Cook earned? How much do you think? $60 million? $50 million? Nope, Mr. Cook got just $4.17 million, but don't you pity him. After all, he received that $378 million compensation in 2011.
source:
AppleInsider