32GB iPhone 6, iPhone 6 Plus, and iPad Air 2 allegedly spotted in "certain" Chinese stores
11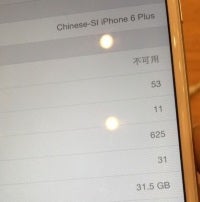 When Apple introduced the iPhone 6 Plus, it made it available in
16GB, 64GB, and 128GB models
. Obviously, it makes more sense to buy the 64GB version for $100 more, than to get the 16GB version, so the move helps drive profits. It also renders a potential 32GB model ever so
incompatible
with the full picture, or does it?
Well, here's a photo of a 32GB iPhone 6 Plus in China. It depicts the device as having 31.5GB of total storage, with 22.9GB of it available for the user (thanks for the tip,
ZenGTMM
!). According to the source who provided the photo, the new Apple devices, including the regular iPhone 6 and the iPad Air 2, can be found in 32GB flavors "in certain stores". Or in other words, you're "privileged" to get one. Some speculate that Apple originally intended to launch 32GB devices along with the currently available ones, but decided not to... right after producing a limited stock that might have ended up as demo units for Apple stores. However, you must take all of this information with a healthy dose of salt.
Right now, you can find a single 32GB iPhone 6 from an US eBay seller, but we have no way to confirm whether the device is legit.
Does a 32GB iPhone 6 or iPad Air 2 interest you? Or has the deliberately low-priced 64GB variant rendered it obsolete?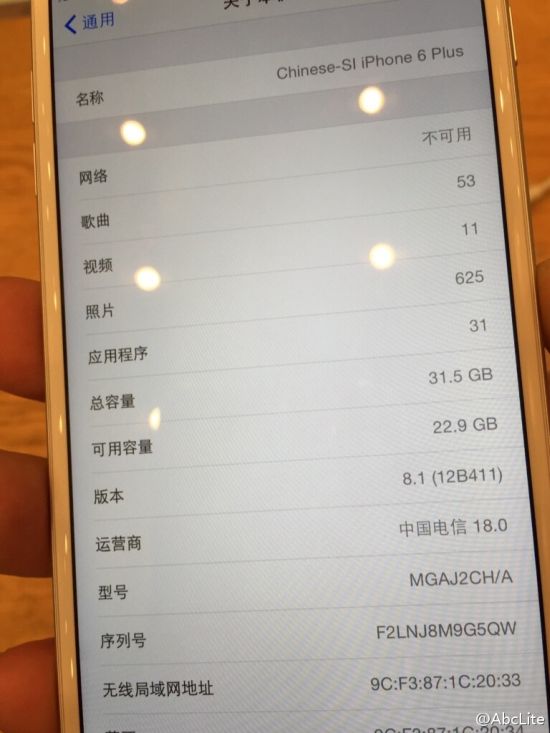 via
G For Games