2015 smartphones will understand your voice commands from up to five meters while not interrupting media playback
18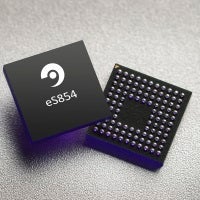 We haven't gotten to work on our list of 2015 predictions yet, but Audience's new smartphone voice processing chips - the eS804 and eS853 - are giving us a heads tart. Thanks to the innovative chips, and presumably, terrific microphones, smartphones from the second half of the year will be able to hear voice commands from a distance of up to five meters from users, as well as recognize their voices during media playback without interruption. If you sharpen your ears, you can faintly hear us shriek in delight.
They will also have a fancy new feature called Voice Compass, which recognizes the position of the speaker relative to the device to improve speakerphone usage. Imagine all the interactive games that can be born out of that concept alone. In addition Audience, whose technology can be found in the latest Samsung and LG smartphones, has refined its VoiceQ technology, which will improve the accuracy of user-trained keywords that can be set to wake up a device and other functionality.
There are new noise suppression algorithms at play too, promising "clear calls in challenging environments", along with a new Smart Audio Codec, which makes all audio encoding and decoding activity happen on a single chip.
Audience will be sampling its silicon to vendors in the first quarter of 2015.
source:
PC Magazine