2015 according to our readers: 8 popular surveys and the results from them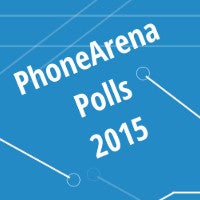 In a little over 24 hours from now, most of the world will either have begun, or started preparing to celebrate the come of the new year. For no other than organizational and rather arbitrary reasons, most of humanity has deemed tomorrow an important day—the gateway to another year. Of course, time doesn't really care what us puny humans call it, it just exists regardless of what we do or don't do. But for civilization, it's more than a random cause for celebration—it's also time for retrospection and strategizing for the future.
2015 was many things in the domain of mobile tech, and we've done our fair share of reflection on the topic already. We trust many of you also have, at least to an extent. And so while we're still all in a retrospective mood, we thought it'd be a good idea (and kind of fun) to waddle through the many surveys we staged in 2015, shortlist a few of the most popular ones, and bring them under one roof for you to skim through whilst obsessing over your New Year's Eve outfit in the back of your head.
Without any further ado, here's our selection of 15 polls we published in 2015, and the responses they gathered: