10 Japanese gadgets for your smartphone
38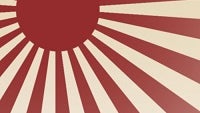 Japan knows technology. While the culture remains firmly rooted with its past, as a society, Japan has made huge advances in technology, particularly in gadgets.
Even when technology centers change over time, the Japanese have cornered their own market for gadgetry for every niche. Some of these items would easily have appeal outside Japan, but just like so many snazzy smartphones, nearly all of them do not get sold in other markets.
However, some follow Japanese gadgets with a cult-like loyalty, not unlike fans of Anime or tricked out Honda Civic Si cars, or other icons of the land of the rising sun. With such dedication comes a cost, however. Buying such accessories is certainly possible, but they must be imported and thus, the prices are higher than similar items that might be found elsewhere.
We will let you be the judge of some of these products, but be warned that if you choose to get some of these, the instructions are in Japanese, so you will want to be confident in your problem solving abilities.