Oculus Quest 2 128 vs 256 GB – how much storage will you need?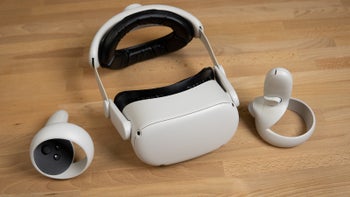 The
Meta Quest 2
(formerly Oculus Quest 2) comes with just two storage options – 128 GB and 256 GB.
Now, those numbers don't sound like a lot nowadays, so should you save some money and get the 128 GB Quest 2, which costs $399.99, or spend an extra $100 and get the 256 GB Quest 2? It's quite a steep price to pay, but you get twice the storage, after all.
Best VR headsets
: complete guide
Well, we're here to help you decide! Let's see how much storage you'll actually need on your Quest, and what's likely to fill up that storage…
You should get a 128 GB Quest 2 for $399.99 if…
The base storage option with 128 GB will be more than enough for most people, especially if you're looking to save $100.
128 GB may not sound like a lot, but it's most likely to be more than enough to fit all of your games and apps with no problem, unless you have a huge library of over 30-40 big games, or more.
How much storage do Quest 2 games take?
Here's something to help you visualize things – a list of popular Oculus 2 games, and how big they are; how much storage they'll take on your VR headset:
Among Us VR – 387 MB
Beat Saber – 1.5 GB
BONELAB – 7.1 GB
Blade & Sorcery: Nomad – 2.3 GB
Job Simulator – 1.8 GB
The Walking Dead: Saints & Sinners – 7.3 GB
Creed: Rise to Glory – 1.5 GB
SUPERHOT VR – 2.1 GB
Marvel's Iron Man VR – 9.6 GB
GORN – 797 MB
I Expect You To Die – 1.2 GB
Sniper Elite VR – 4.1 GB
The Room VR: A Dark Matter – 2.5 GB
As you can see, Quest 2 games can vary greatly in size, but what truly matters here is that even if you buy and download all of these popular games on your VR headset, 128 GB will still be enough for you.
All of these games still only take up around 42 GB, which is not even half of that base 128 GB storage.
So if all you plan to do with your Quest 2 is download and play games, you can save some money and get the base storage variant without any worries.
How much storage do Quest 2 apps take?
What if you plan on downloading some apps on your Quest 2 also, not just games? Will apps take a lot of storage?
Well, let's find out by checking how big in size some of the most popular Quest 2 apps are:
YouTube VR – 148 MB
Virtual Desktop – 900 MB
Netflix – 92 MB
DeoVR Quest – 765 MB
Instagram (Beta) – 2 MB
Facebook (Beta) – 2 MB
Meta Horizon Workrooms (Beta) – 1.4 GB
Holofit – 3.8 GB
Meta Quest Browser – 157 MB
As you can see, those Quest 2 productivity and entertainment apps tend to be much smaller in file size than VR games are. Often below even a single gigabyte.
So even if you download all of these apps, alongside all of the aforementioned games, on a base-storage Quest 2 with 128 GB – you'll still have storage to spare.
What's really going to fill up your Quest 2 storage would be videos, if you plan on downloading or transferring any to it. Let's talk about that…
You should get a 256 GB Quest 2 for $499.99 if…
The only real way to fill up the base Quest 2 is if you really, really download a whole lot of games, more than the average person would. And that's fine! In that case – you may be more comfortable with twice the storage.
But more importantly – if you plan on moving over big files from your PC to your Quest 2, especially movies – 128 GB probably won't cut it. The average modern movie is about 2 GB or more in size, and if you buy them in 4K – that can go up to 10 GB for a single movie.
Same goes if you plan on moving over your favorite TV shows to watch on your Quest 2. Now, shows are split into smaller episodes, but a couple of season would quickly fill up a lot of your storage.
So, again – if you plan on cramming your movie and TV show library in your headset – more storage will likely be needed! 256 GB it is!
Does the Quest 2 have a microSD card slot for expandable storage?
Unfortunately, the Quest 2 does not have a microSD slot for expandable storage. You have to pick between the base Quest 2 with 128 GB of storage, or spend $100 more on 256 GB of storage. Whichever one you get – that's the storage you'll have for as long as you use your headset.
How to free up storage on the Quest 2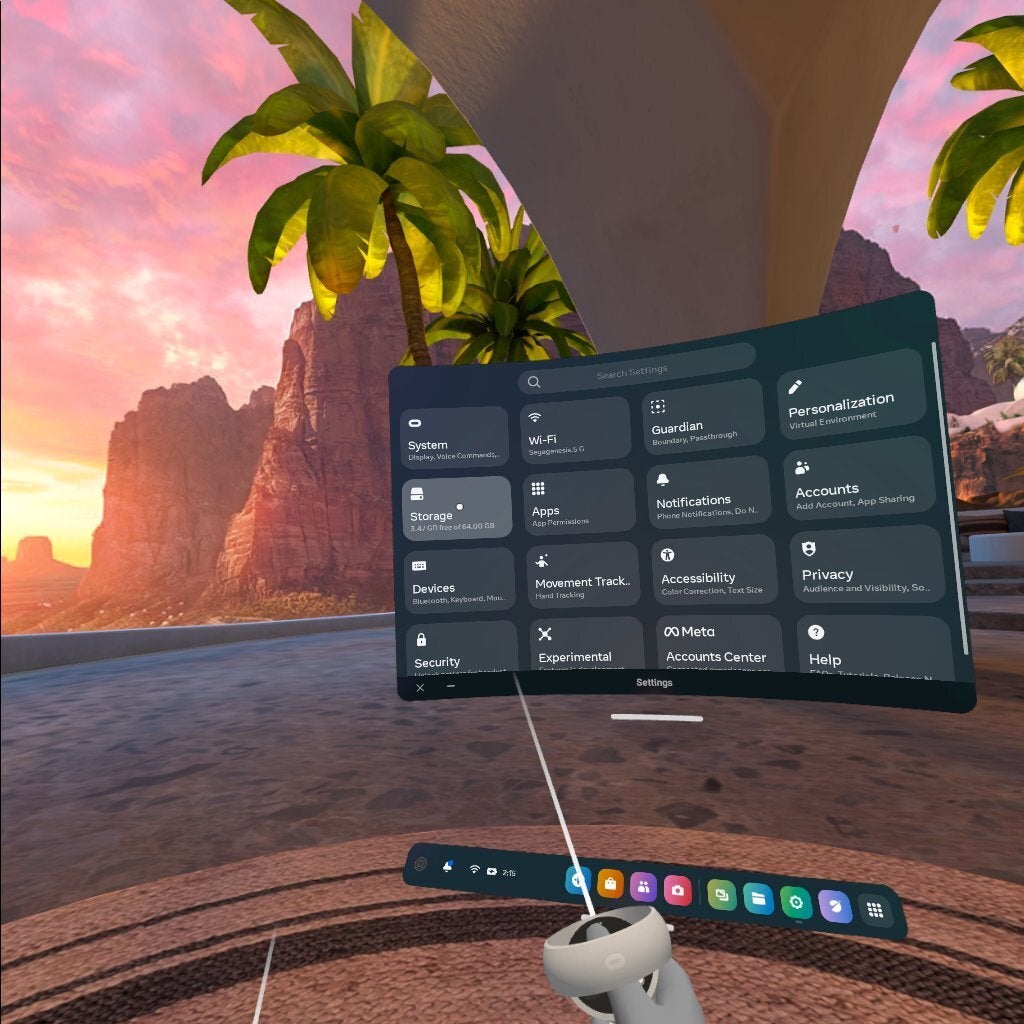 Your Quest 2 will warn you if your storage is running low, when you have about 1 GB left to spare, and it will direct you towards the storage option.
But you can go there yourself by navigating to Settings, then pressing Storage. Here you'll see a list of your apps and games, ordered by the amount of storage they take, and you can choose to delete whichever ones you no longer use. Similarly, from here you can delete other large files such as videos easily.