New AR version of Twister can be played solitaire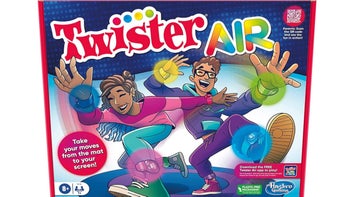 With Apple's mixed reality AR/VR headset less than two weeks away from getting introduced at WWDC 2023, there is plenty of focus on virtual reality (VR) and augmented reality (AR). Both reality platforms are changing the way we play games, even an oldie like Twister. Originally called "Pretzel" inside Milton Bradley for obvious reasons, the game was first released in 1966 and with the players stretched out on the game's mat limbs askew, rival game companies called it "sex in a box."
As per
Engadget
, Hasbro, the company that bought out Milton Bradley in 1984, is launching an AR version of Twister that has no mat, allows players to stand, and the game can be played solitaire. A phone or tablet camera is used to track the motions of the players and the goal of the game is to match Twister Air wrist and ankle bracelets with colored dots on a large screen. The game comes with eight colored bands, but users will have to download a free Android or iOS app. Only one or two players can play at a time.
Players score points by making unusual poses matching the wrist and ankle color bands they are wearing with the dots on the screen. Players must hold these poses while one of 16 original songs plays in the background including one original tune called "Twist in the air." The game can now be pre-ordered from Amazon for $19.99 with a scheduled release date of June 2nd and it will be available in retail stores starting on August 1st.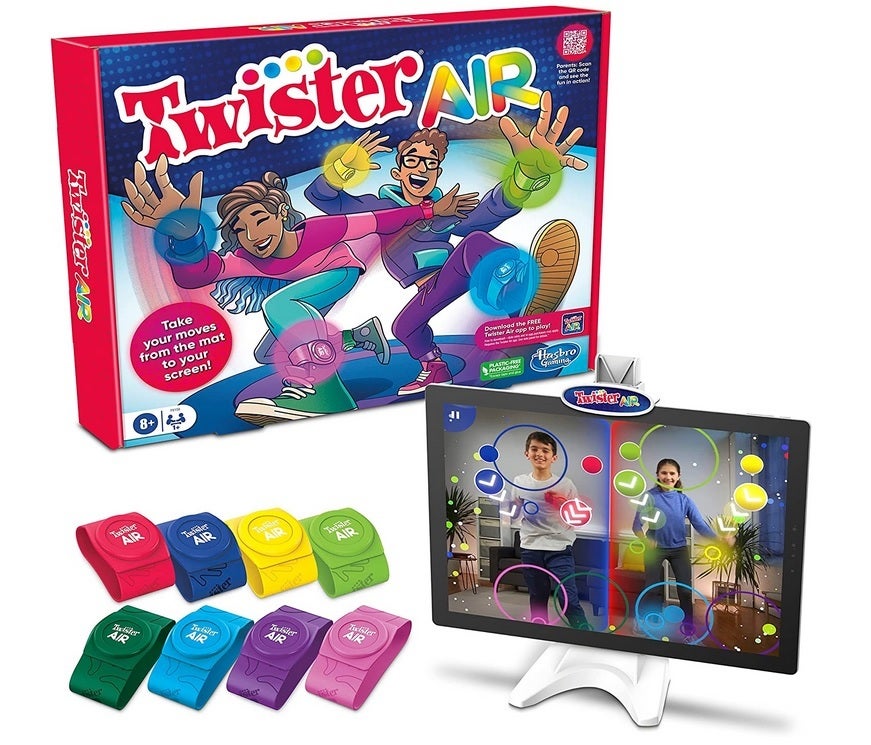 AR game Twitter Air is coming soon
Photos show players using an included accessory that would hold their tablet in place while playing the game and other photos show the image from the tablet being cast to a nearby large-screen television. The game is listed for those 8 and older and will probably be a big hit during the 2023 holiday shopping season as it combines modern technology, mobile devices, and a classic game.
Augmented reality (AR) is the use of computer-generated data and images on top of a real-world feed. That certainly describes the new iteration of Twister.