ZTE Grand X Pro Review
7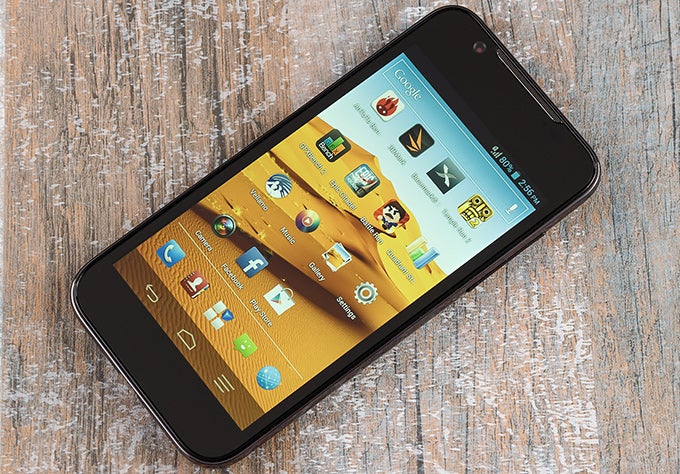 Introduction
ZTE's popularity falters in comparison with its numerous rivals, but only the uninitiated would underestimate what the company can deliver, as we've recently seen with the Nubia line of devices. The
ZTE Grand X Pro
is from a very different stock, however, and it instantly raised a few potential flags, before we even got to the reviewing part. Will these manifest themselves into real problems, and does the Grand X Pro have any aces up its sleeve? Read on to find out.
Design
Design-wise, there's nothing wrong with the ZTE Grand X Pro. But it simply feels a teeny bit under-inspired, almost as if on purpose, and not for a lack of talent. Accents like the large, rectangular speaker and the camera ring do add to the distinctiveness of the handset, yet ZTE's phone is unlikely to turn too many heads on the street. Regardless, we like what we're seeing. In terms of build quality, we've got the same middle of the road approach – not top notch, but not bad either. Overall, the phone is quite ergonomic, and feels great in the hand.
You get somewhat conservative bezels at the all-glass front, a plastic attempt at metal imitation around the profile of the device, and a grip-friendly matte plastic back. The only hardware buttons the ZTE Grand X Pro features are the power button (top left) and the volume rocker (top right), both of which feel very solid and have just the right amount of travel to them. And yes, that means on-screen navigation buttons, if you wonder. Overall, the phone is quite ergonomic, and feels great in the hand.
Display
The ZTE Grand X Pro features a 4.5-inch 720x1280 (~326ppi) TFT screen with no protective coating to our knowledge. It offers low levels of brightness even when maxed out, so it naturally suffers from poor outdoor visibility, though viewing angles are surprisingly wide and accurate. Unfortunately, the display also has an invasive yellowish tint – a big red flag.
Display measurements and quality
Recommended Stories