ViewSonic ViewPad 7 Review
3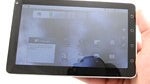 Introduction: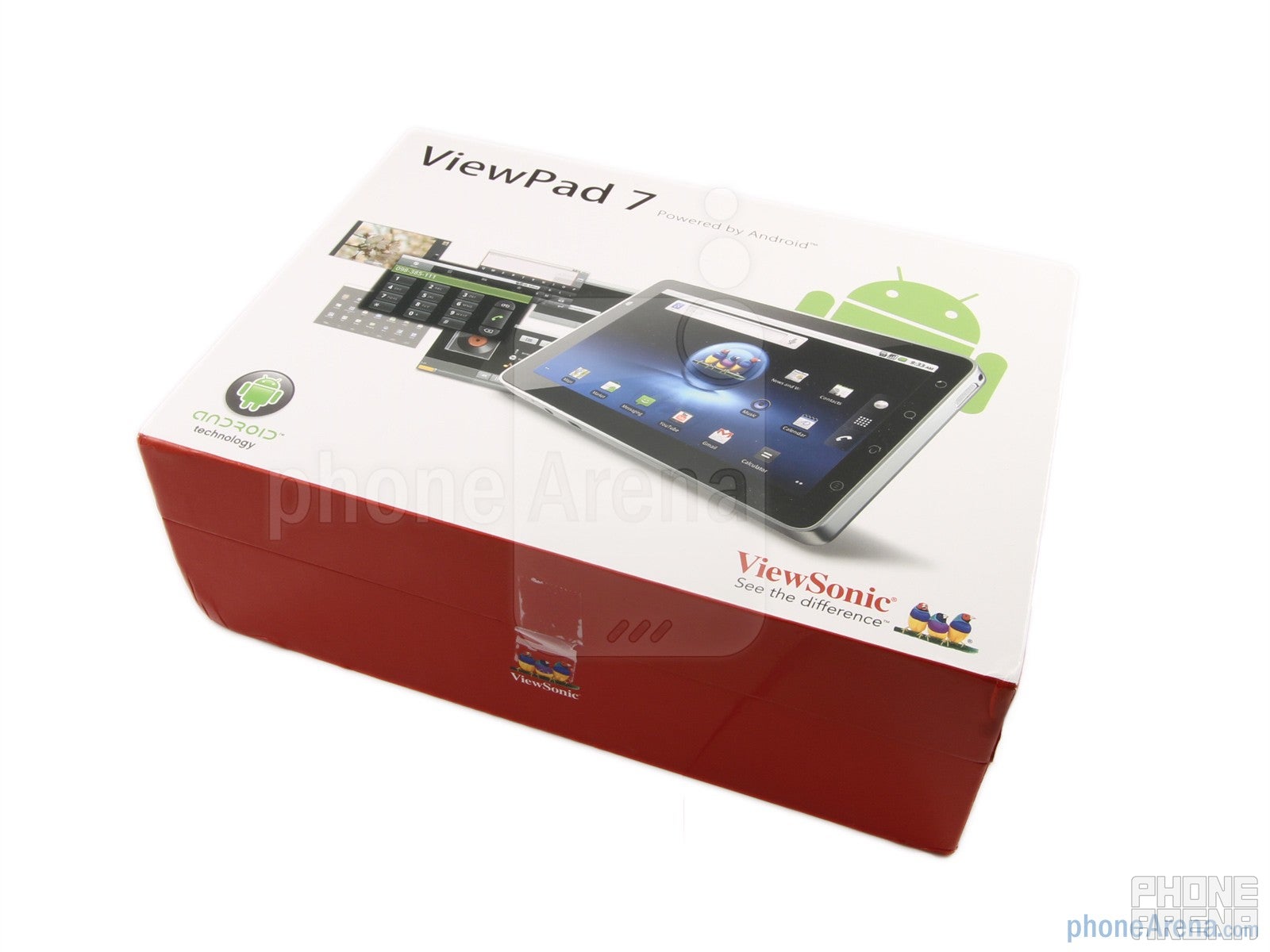 Since the
iPad
, a flurry of large screened capacitive devices have been bidding for our cash, from Apple's own offering through to the
Samsung Galaxy Tab
, the
Dell Streak
and the soon to be released BlackBerry PlayBook. It's understandable that Google's open source Android is on the majority of tabs out there, and this means across this OS, there's a fair bit of choice. At the lower end of the Android tablet market is the ViewSonic ViewPad 7, a 7-inch tab with phone functionality, a front and rear camera and Froyo on board. Looks good so far, but does it deliver?
Design:
The ViewSonic ViewPad 7 is a thick tablet with presence. Unlike the Dell Streak for example, which is slim to the point that it could just be classified as a big phone, at 7 inches, the ViewSonic ViewPad 7 is most certainly not a phone, despite offering phone functionality. It comes with a cool leather folio case that doubles up as a stand.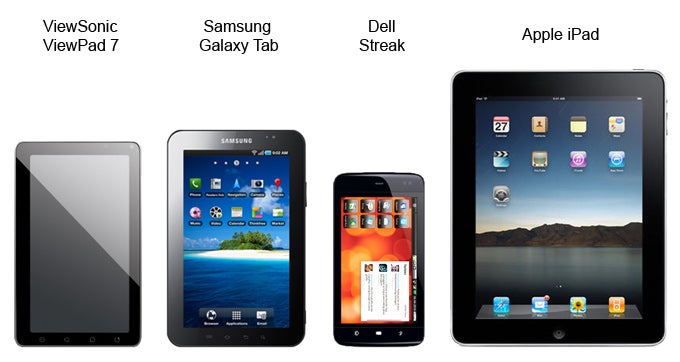 The capacitive
LCD screen
measures in at 7 inches and has a resolution of 480x800 pixels. As expected, this makes for soft detail and an overall lack of crispness. While brightness levels are OK, viewing angles are terrible, reminiscent of some budget non touchscreen handsets. On a large device like this, it makes the 7 inch screen redundant for movies unless holding it directly in front of you, which is a real shame.
To add to the troubles when using the ViewSonic ViewPad 7 as a PMP, the 3.5mm headphone jack is
below the screen
when in landscape orientation, and our device wouldn't re-orientate itself when flipped. This means that if you are resting the device on a surface at an angle in the provided case / stand (as you might to watch a movie), you can't use headphones. This is a fatal design flaw in our eyes for any tablet.
When in landscape orientation,
to the right
of the screen on the fascia are four capacitive buttons, while
to the left
the front facing camera and light sensor. In addition to the stereo speakers, one on either side, you can also find the power button on the left. The 3.5mm headphone jack is unfortunately
on the bottom
along with the miniUSB port as well as the mic. On the rear of the ViewSonic ViewPad 7 is a glossy backing and a centered 3MP camera.
Overall, the design of the ViewSonic ViewPad 7 is simple enough to be inoffensive despite being chunky. Where it is really let down however is with the location of its 3.5mm headphone jack and the screen, leaving you with an un-ergonomic design, poor viewing angles, dull colours and not very high pixel density.
Recommended Stories