Samsung Galaxy Tab 7.7 LTE Review
14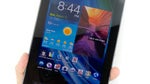 Spanning a wide array of established tablets that cover nearly every footprint size imaginable, Samsung is pushing forward yet again with the
Samsung Galaxy Tab 7.7 LTE
. Naturally, if the Galaxy Tab 7.0 Plus is simply too diminutive for your taste, and the Galaxy Tab 8.9 being too wholesome, then the Galaxy Tab 7.7 LTE would undoubtedly be the snug fit. Although it bears many of the specs we'd expect out of a contemporary tablet, it's able to distinguish itself from the rest of the pack thanks to the 7.7-inch Super AMOLED Plus display it's flaunting – though, it's going to need more than shiny luster to stand tall amongst the heavy hitters in the industry
The package contains:
30-pin USB cable
Wall Charger
Quick Reference Guide
Product Safety & Warranty Guide
Much like the prototype we've had some playing time with, this final retail unit is mightily impressive with its design primarily for the fact that Samsung ditches the all too predictable plastic bodies they've been employing, and instead, favoring a
stylish metallic body
to give it some sparkle. Indeed, it results in a more classy feel, but it doesn't quite have the same level of tensile strength found with the metallic bodies of the iPad 2 or Asus Transformer Prime – thus, resulting in some hollowness. However, even more amazing is the fact that this 4G LTE enabled tablet is wickedly skinny (0.31" thick) with an overall size that doesn't seem excessively larger than the Galaxy Tab 7.0 Plus, which is in part due to the 1/2-inch bezel surrounding its display.
Aside from the Samsung and Verizon logos taking space within the bezel around the display, we also final a
2-megapixel front-facing camera
that's ready to handle our video chatting needs.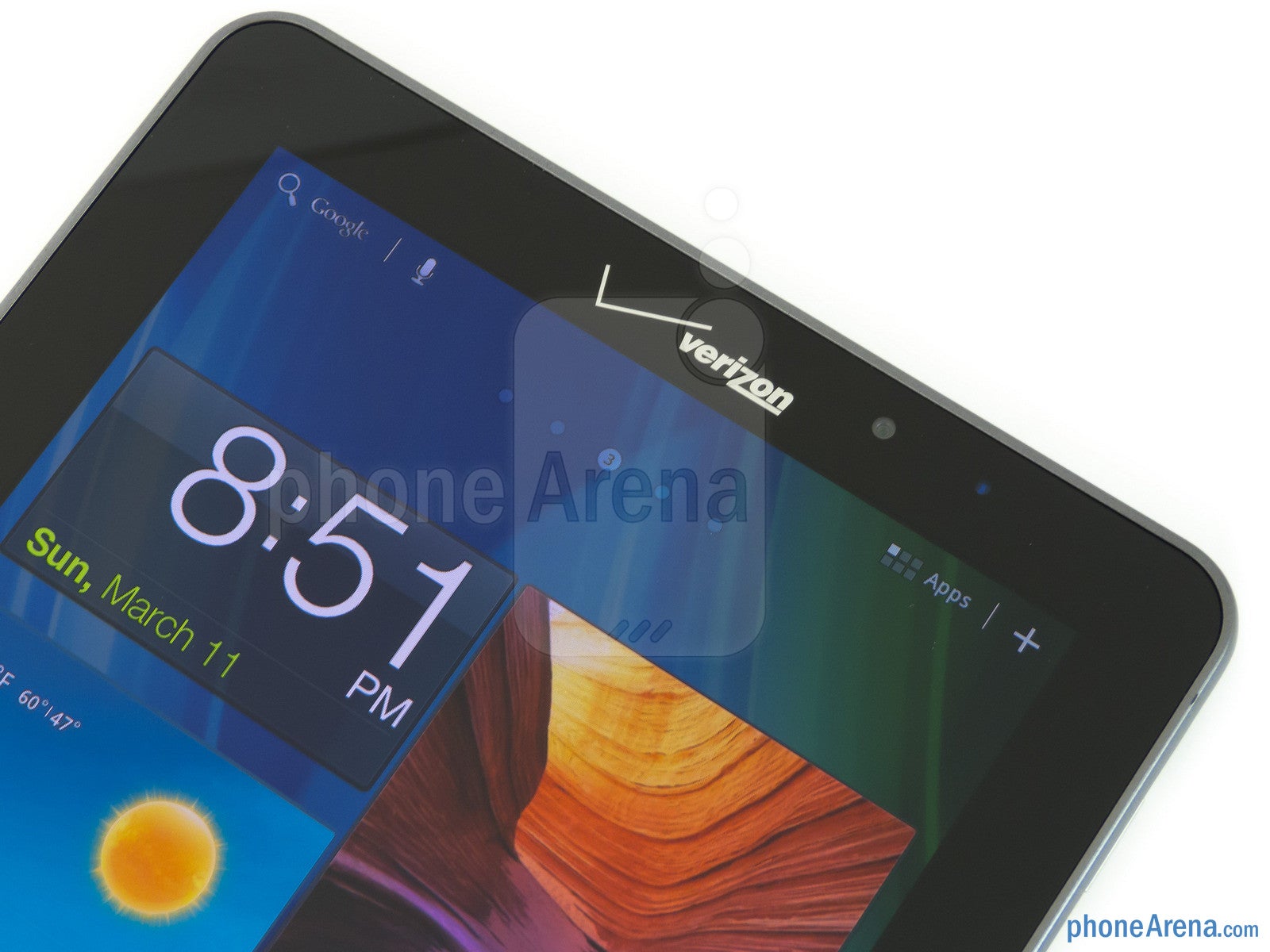 Looking around the sides of the Samsung Galaxy Tab 7.7 LTE, it's littered with a trove of items that consist of its dedicated power button, volume control, dual-speakers, 30-pin proprietary dock port, IR blaster, microSD card slot, microSIM card slot, 3.5mm headset jack, and microphone.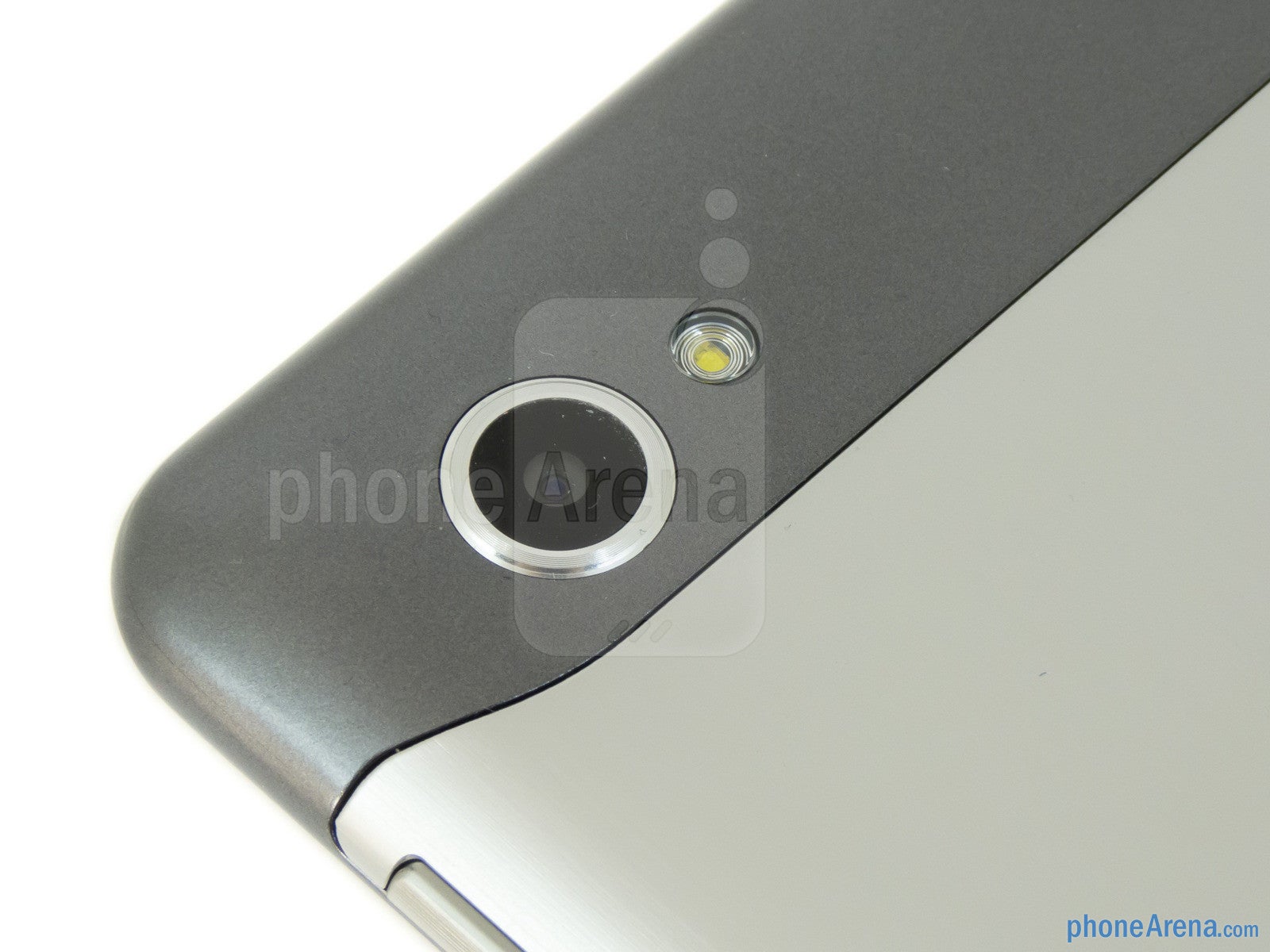 Flipping it over to its back, a
3.2-megapixel camera with LED flash
is positioned in the upper left corner of the tablet. Inside this beauty, it's packing a
5,100 mAh battery
that's an incremental boost over other 7-inch tablets.
As we've blatantly pointed out already, the main star of the show with the Samsung Galaxy Tab 7.7 LTE is the
7.7" WXGA (1280 x 800) Super AMOLED Plus panel
it's so generous to pack along for the show. Admittedly, it's the first time we're seeing this type of display on any tablet, and similar to the reaction we've seen with smartphones like the Samsung Galaxy S II, it's explosive with its saturated colors, wide-viewing angles, incredibly, deep contrasts, and spot-on bluish hue with the color white. Some will argue the legitimacy of Super AMOLED Plus displays over other panels, but as we've seen, it simply has the wow factor to capture attentive eyes.