Plantronics Explorer 500 Review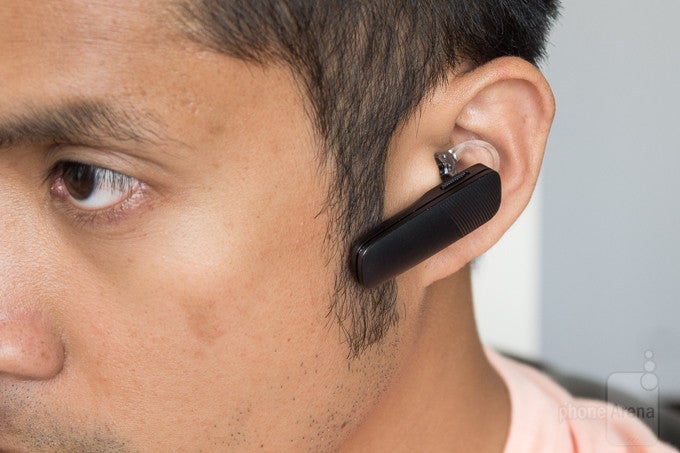 Introduction
Some folks prefer the simple things in life, so it makes sense why they might be hesitant about forking over huge sums of money to pick up a Bluetooth headset. Rather than making the costly investment, they might be more inclined to pick up something that's more forgiving on the pockets – without making too many compromises in the specs and features departments. Replacing last year's
Marque 2
as Plantronics' midlevel offering, the Plantronics Explorer 500 hopes that its reasonable $60 cost might pique the interest of those who prefer simplicity.
Packaging contains:
Plantronics Explorer 500
microUSB magnetic charging strap
Spare ear gels
Ear clip
Get started guide
Warranty information
Design
When you're priced to sell to a broader range of consumers, design isn't necessarily something that's focused heavily in the greater scheme of things. Well, it's no surprise to find the Plantronics Explorer 500 is flaunting a very generic looking design. Simple and humble, it's not flashy or meticulously crafted like some of Plantronics' higher-end Bluetooth headset. Quite simply, the Explorer 500 follows in line to the design language established with last year's Marque 2.
Boasting an all-plastic construction, one that's elongated in shape, it blends a matte finish on one side and a rubbery textured one on the other. With that rubbery side, there's a small section towards the end that features a rigid pattern, which gives it a small degree of grip. Sure, it feels hollow, making us question if there's even anything on the inside, but nevertheless, its lightweight feel ensures it's not something bothersome in the ear.
Speaking of the ear, the included ear gel is soft enough to stay firmly in place, but if it's still not snug to your liking, the ear clip is there to make sure it'll stay fastened on. However, it still feels somewhat loose – to the point that it loses that snug fit with vigorous movement.
Following its premise of being a simple headset, it's outfitted with very few buttons and ports – they include a physical power switch, volume control, and a call button. Unfortunately, this is geared for straight up conversations, as opposed to listening to music, seeing that it lacks any sort of media functions.
Surprisingly enough, the coolest part about the Plantronics Explorer 500 has nothing to do with the headset itself. Rather, it's the included magnetic microUSB cable strap that deserves attention. Naturally, it's there for charging the headset, but the magnetic connection is strong enough to the point it becomes a clasp – allowing it to tether onto almost anything.