Moov Classic Review
4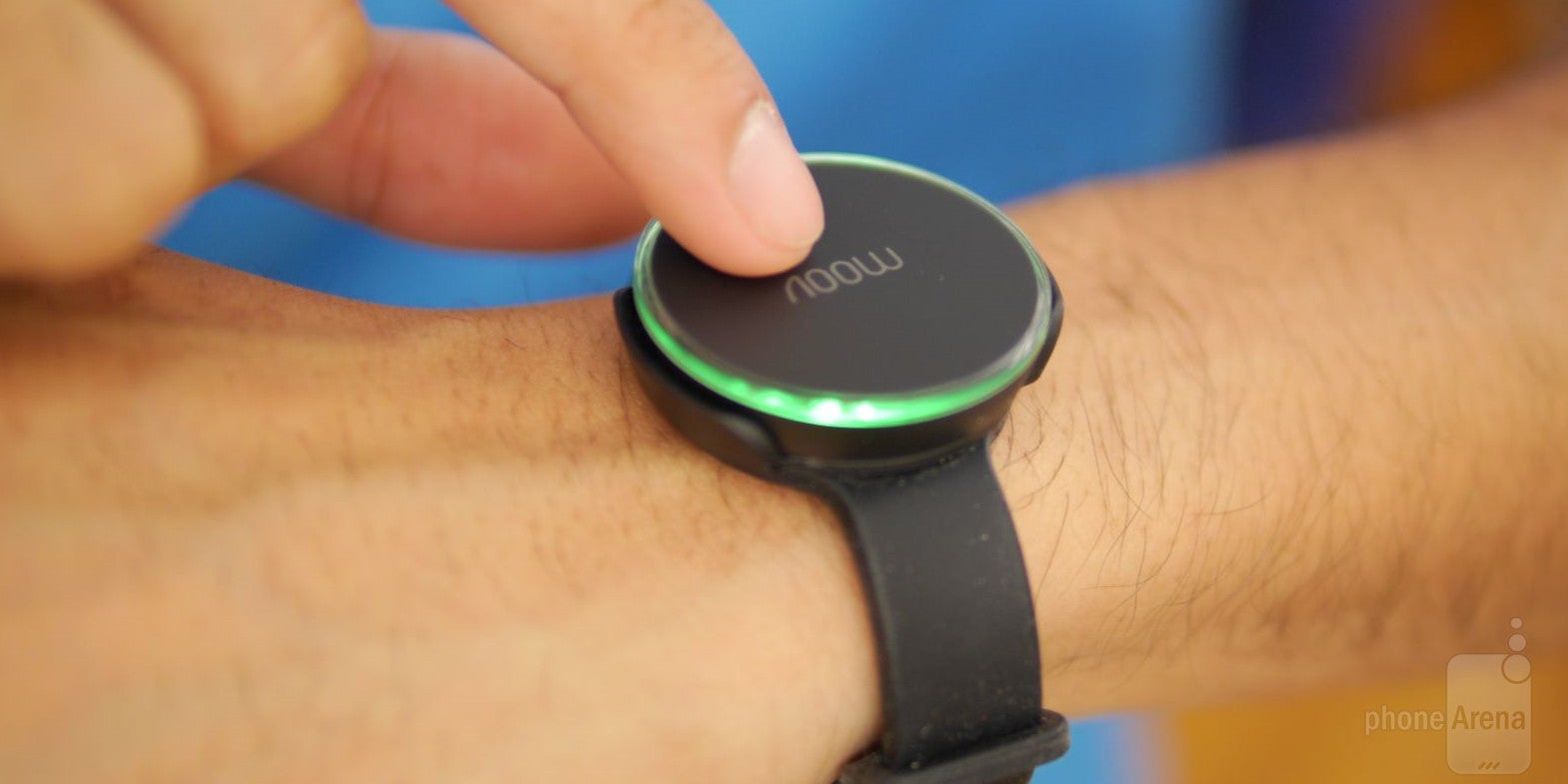 Introduction
Generally speaking, all fitness trackers perform similarly to one another, as they measure the amount of steps we take throughout the day to provide us with some detailed information pertaining to our activity level. Whether it's a Fitbit, Jawbone, or smartwatch of some kind, they all pretty much specialize in step tracking. So what makes the Moov Classic different? Well, it's classified as a smart fitness tracker and coach – one that embraces specialized techniques to help us become aware about our activity.
Design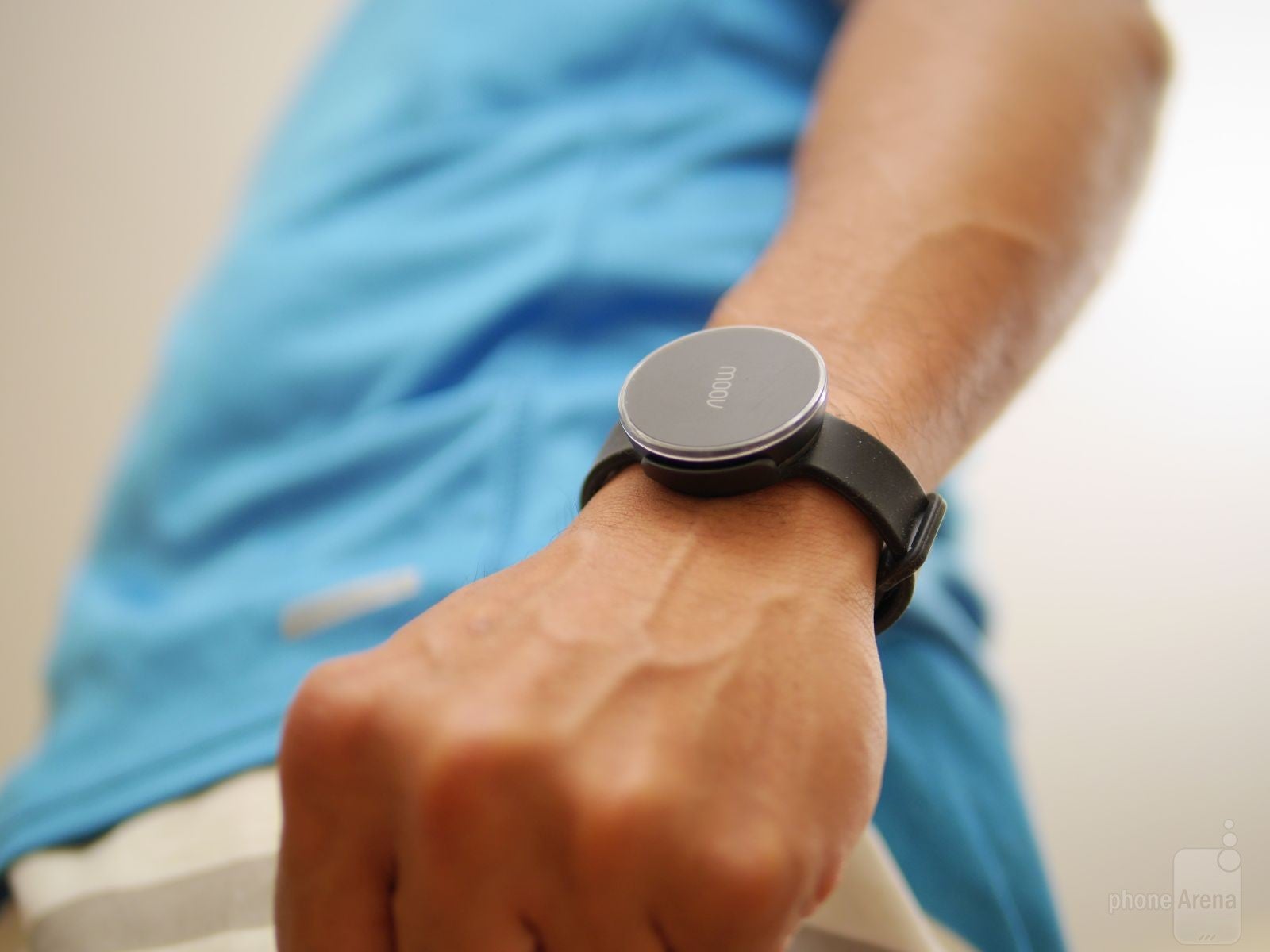 At the core of it all, the Moov Classic looks like any other fitness tracker, since it can be worn around the wrist – though, it comes included too with an ankle strap as an alternative. There's honestly nothing much to the design of the Moov Classic, as the actual unit itself is coin shaped and is accommodated by the wrist strap. In addition to that, there's nothing extraordinary with it because there are no fancy displays, nor any cool gizmos attached to it – just a plain black plastic body that tucks away a 9-axis motion sensor.
Frankly, its design is boring and pretty bland in comparison to the stylish aesthetics we see in many other fitness trackers. To be fair, though, the clear plastic rim around the edge lights in different colors when you press on its sole button, which is imbedded into the middle of the unit. Besides indicating its charging status, the colors are there if multiple Moov Classic units are going to be used during your workouts – with each one having its own color.
Moov apps
So, is the Moov Classic fit for you? Whereas traditional fitness trackers aim to appeal towards a broader audience, the Moov Classic is something we regard as being a specialized fitness tracker. For starters, it doesn't do the usual daily step tracking, which in turn, would be used to determine distance covered and calories burned. Oh no. Rather, the various Moov apps for Android and iOS cater to specific workout routines – such as cardio boxing, run & walk, swimming, and cycling. In our review, we primarily used it for running and walking workouts.
Performance
The actual Moov Classic unit might not appear to do much, but it's the Moov apps that offer a different and unique experience. While we appreciate the intense and comprehensive coaching it offers, thanks in part to its audio coaching, the voice speaking through our phone can sometimes be overpowering – so if you're the type that loves listening to music, you'll be annoyed by how much the Moov apps coaches you verbally on your progress and technique. There's just that much conflict, despite an option for reduced coaching.
Those expecting a Fitbit or Jawbone experience might be turned off by what the Moov Classic is intended to do; it's comprehensive to a higher degree. Specifically, all of this coaching is meant to provide you with meaningful information to your progress, efficiency, and cadence. Considering that goals are meant to be achieved, the Moov experience does its best to help you reach them – and then blow them away, of course.
Conclusion
Ultimately, though, the Moov Classic best serves those who yearn for specialized techniques with their workouts. It's not for the average "
fitness
" individual, seeing that it doesn't just track your steps and tell you your progress – it offers deeper coaching to help you actually achieve goals, rather than staying comfortable to goals that don't change.
With an MSRP of $119.99, it's certainly not cheap, but seeing that it's been out for a while now, its $65 cost online is easier to tolerate. That's affordable enough in our books, but just know that it's not your typical fitness tracker – only the most focused of fitness junkies will appreciate this!