Acer ICONIA TAB A200 Review
5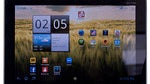 Introduction:
Having gotten their feet wet in the whole Android Honeycomb tablet scene already, Acer are back for round two with their second take at the whole 10.1-inch tablet form factor. Rather than putting out something that's going to be garnered as a cutting-edge model, the
Acer ICONIA TAB A200
will instead target the other end of the spectrum by attracting those who are on a budget. Modestly priced at the starting price of $330, it's obviously higher than some of the budget tablets out there, like the
Amazon Kindle
and
NOOK Tablet
, but then again, it packs a larger display and is backed by the full fidelity of the Honeycomb experience.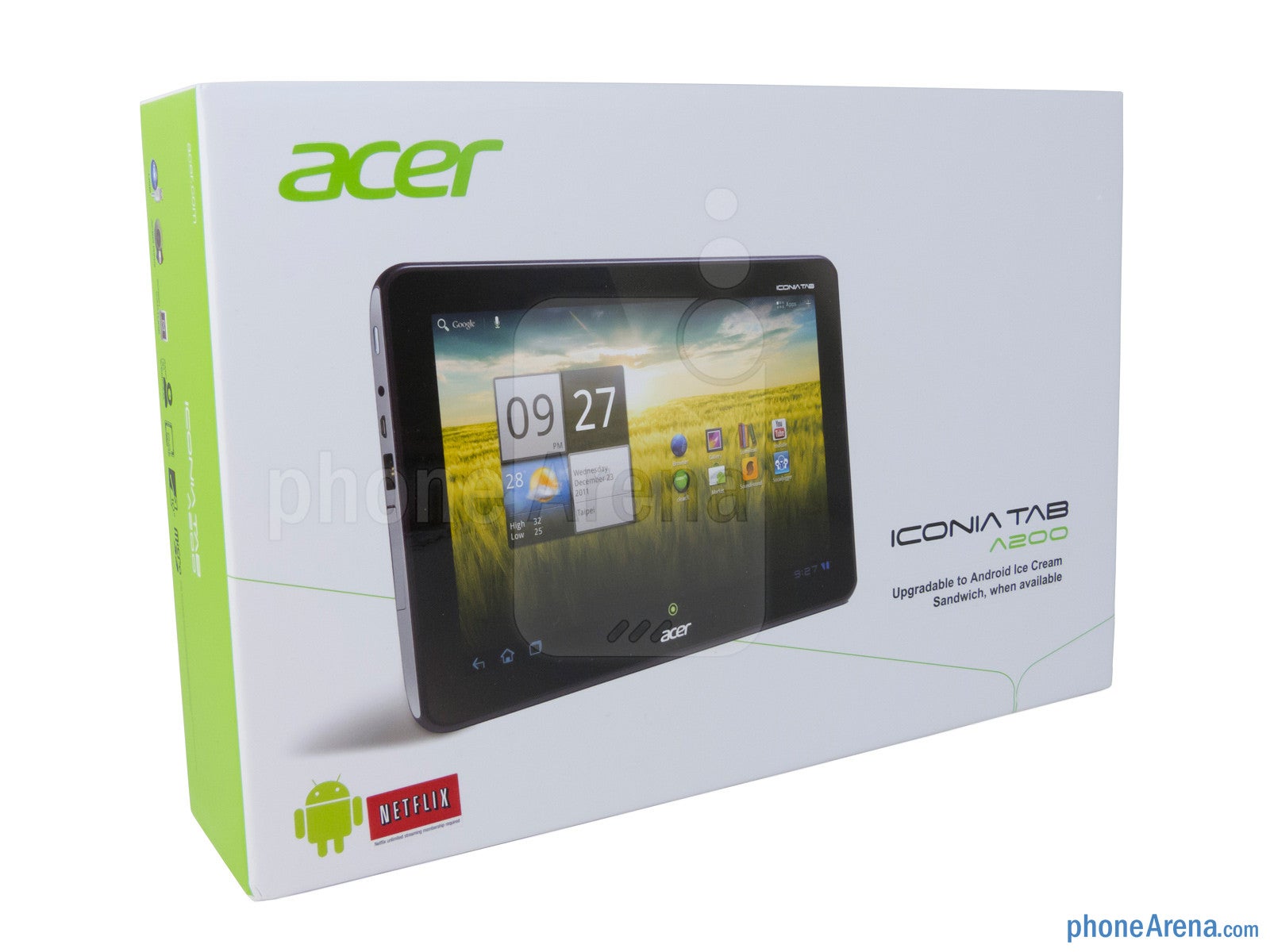 The package contains:
microUSB cable
Wall Charger
Quick Start Guide
Product and Safety Information
Design:
Building upon the design style of the
A500
from before, this time around it seems that Acer has finally done justice in the design of the A200 because it simply looks better and feels more sturdy in construction. Sharing some similarities, like its tapered top and bottom edges, we're gladly accepting of its updated styling – though, it packs a wallop in the weight (24.69 oz) department. Nevertheless, we prefer the choice of materials that Acer decided to go with, like the textured rubbery back cover that keeps the tablet clean looking and provides a comfortable hold in the hand. It's not an out of this world design, but honestly, we're more grateful that it loses the cheap feel of the A500.

Around the sides
of the tablet we find a dedicated power button with an incorporated LED notification light, microUSB port for data transfers, full-sized USB port to accept various USB devices, and a proprietary charging port. Moreover, there's a microSD card slot and manual reset button that are found beneath the notoriously difficult to remove plastic cover.
Turning it around
, the only items we're presented are the notches for the left and right speakers, and the prominent Acer logo smacked right in the middle. There's no rear camera whatsoever with this guy, but rather, a
front-facing
2-megapixel is perched above the display ready for video-chat and the occasional self-portrait snapshot.

Display:
For the money, we're accepting of the 10.1" WXGA (1280 x 800) LCD display it's using seeing that it's likable enough thanks to its neutral color reproduction and sharp details. However, its poor viewing angles make it nearly impossible to view in outdoor usage – and it doesn't help that its brightness output is on the weak side as well! All in all, we've seen better and worse displays, so yeah, you can say that we're more than content with the offering.
Recommended Stories