Xiaomi Mi 8 leaked hands-on video shows awesome back and notched display
34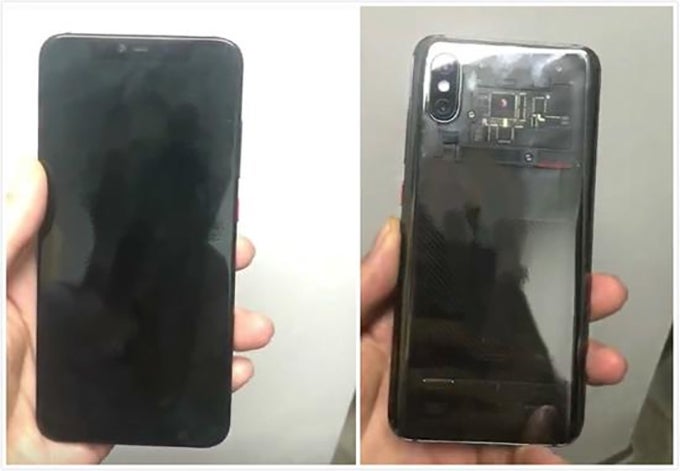 After rumors began flowing about Xiaomi's 8th anniversary flagship phone, the
company itself took to Twitter
to confirm that the Xiaomi Mi 8 is coming Thursday, May 31st. And yes, if you're keeping count, the company has decided to skip the seven and jump to eight, because it is its eighth anniversary.
A teaser image accompanied the announcement, depicting a number eight with conductive tracks running over it, which didn't seem all that revelatory yesterday, but it does now. How? Well, an alleged live video of the Xiaomi Mi 8 showcases the phone with a translucent back — or 'clear' as it was popular in the 90s — similar to the HTC U12+. It's an interesting approach this, mixing old and new design trends, and Xiaomi may have been alluding to it in yesterday's teaser image. It also gives merit to the newly leaked video.
Another interesting thing, aside from the clear back, is the notch up front. Yes, the Xiaomi Mi 8 will allegedly have an iPhone X-style notch — that is, a wider one than most other Android phones that have adopted the notch — that may actually house the cameras and sensors needed for true 3D face recognition. This has been one of the rumors floating around about the Mi 8 for some time, so a notch may really be needed in this case.
As far as the bottom bezel goes, however, there's not much you can see in the leaked video. The lighting is less-than-ideal and the resolution is too low to be able to make out anything at the bottom of the screen. Even after doing some adjustments to the image, we were not able to reveal anything resembling a bezel at the bottom. Still, there could be a thicker edge there, as completely eliminating the bottom bezel can be a difficult and expensive process.