Today is World Emoji Day: here's how it all began 20 years ago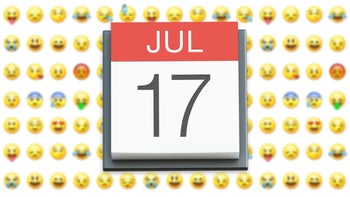 In a time when almost every day is some sort of a weird holiday, including such stand-outs as National Lumpy Rug Day and National Ampersand Day (yes, these do exist), would you be surprised to find out that there's also World Emoji Day? Well, there is, and it's celebrated today, on July 17.
So, why July 17? For the most meaningful of reasons, actually – the calendar emoji displays Jul 17, which is also the date that the iCal app was first shown off at MacWorld Expo in 2002, running on the groovy sunflower iMac G4. And although this makes sense — heck, it's a good a reason as any these days — we think the rest of the days of the year may be feeling a bit left out, so the Unicode Consortium better find a way to make that calendar more diverse and dynamic, lest there's an uproar!
But anyway, to celebrate World Emoji Day, Apple announced that
over 70 new emoji characters
are coming to iPhone, iPad, Apple Watch and Mac later this year, including even more
"hair options to better represent people with red hair, gray hair and curly hair, a new emoji for bald people, and new smiley faces that bring more expression to Messages with a cold face, party face, pleading face and a face with hearts."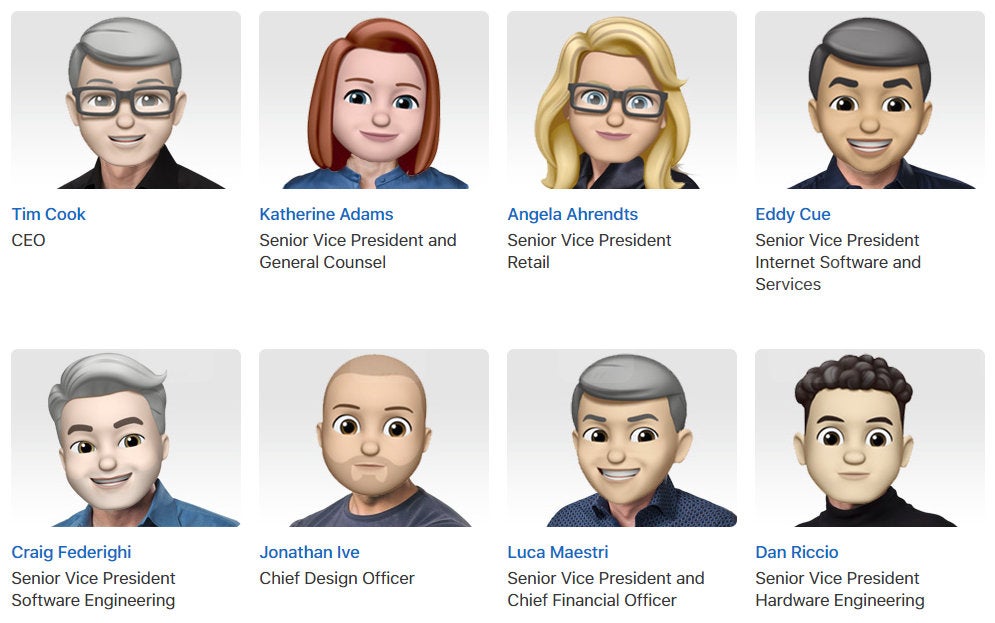 Sir Jony Ive looks absolutely stunning as a Memoji
Furthermore, Apple's top executives have replaced their official photographs with Memoji characters on the company's official Leadership Page, including CEO Tim Cook and chief design officer Jonathan Ive. And let us just say, that googly-eyed Jony Ive Memoji is simply exquisite!
In the meantime, Google revealed the top ten most frequently used emojis on Gboard — with the LOL and kissing with heart characters leading the pack — and also launched a quirky
AR game
that lets you hunt for emojis in the real world. Curiously enough, it's not housed in Google's main search page, which also doesn't have a cool doodle to commemorate the occasion, but you can check it out by following the link above.
Since it's World Emoji Day, we thought we'd also take a quick look at the history of the characters and how they became such a hit.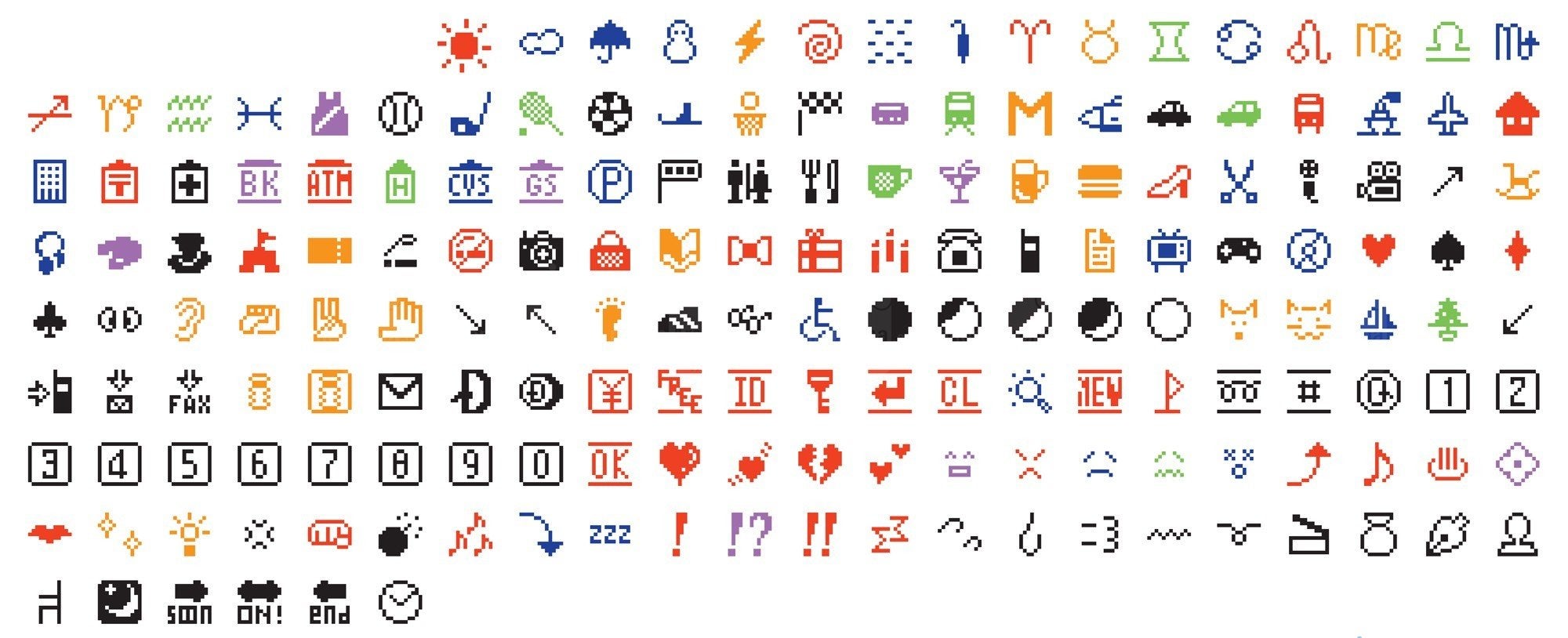 The original set of emojis, containing 176 universally recognized pictograms
The first emoji was created in 1998 or 1999 (there are conflicting reports on the matter) by Japanese designer Shigetaka Kurita, who was at the time working on a mobile internet platform, called i-mode, at Japanese carrier NTT. Kurita was inspired by the way weather forecasts and street signs used simple, but universally recognizable, symbols to convey meaning, and decided to adopt this approach for his project. The first set of emoji was comprised of just 176 pictograms, each with a resolution of 12 x 12 pixels, and was aimed to differentiate i-mode's messaging features from other such services. Eleven years later, in 2010, emojis were translated into Unicode, which made them widely available worldwide, and by then their number had grown substantially – to 722.

In 2016, 17 years since the little pictograms were created for the then-infant Japanese mobile market, the Museum of Modern Art (MoMA) in New York acquired the first emoji, which was displayed in the museum's lobby until the end of 2016.
"Emojis as a concept go back in the centuries to ideograms, hieroglyphics, and other graphic characters, enabling us to draw this beautiful arch that covers all of human history. There is nothing more modern than timeless concepts such as these,"
said Paola Antonelli, senior curator MoMA's department of architecture and design.
To put all of this into perspective, the Unicode Consortium currently recognizes some 2,823 emoji, including pictograms for pretty much anything you can think of, such as the now-ubiquitous, almighty smiling pile of poo.