The DOJ reportedly amping up its efforts to investigate Apple for anti-competitiveness
15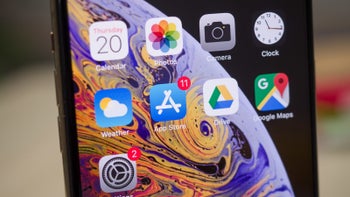 The U.S. Department of Justice has been investigating
Apple
for a while now, and the Cupertino tech giant seems to be facing an antitrust complaint (it's also facing
similar problems in Europe
).
AppleInsider now reports
that the DOJ is amping up its investigation, according to a new report. The investigation is, as you might suppose, centered on Cuperino's App Store and iOS rules and whether or not those ones are anti-competitive.
DOJ further looking into Apple and alleged anti-competitive practices
The DOJ reportedly is amping up its efforts to draft a potential anti-trust complaint against Apple, and the investigation is reported to have "escalated". The investigation itself first started back in 2019. Reportedly, the DOJ is now requesting more documentation and even consultants from other companies.
The investigation is focused on App Store rules, as well as on the alleged dominance of iOS, which may stifle competition from developers outside Apple. All in all, the investigators are looking into Apple's policies about third-party software on Apple devices. Also, they're looking into whether or not iOS is anti-competitive in favoring Apple's products over third-party similar ones.
This is definitely not the first time investigations and antitrust complaints have loomed over Cupertino headquarters. Last August it was expected a lawsuit to be
filed by the DOJ against Apple
, but the lawsuit, expected by the end of 2022, obviously didn't happen. Well, the latest information above means that Apple can't breathe a sigh of relief yet.
There is no official date for when the DOJ may file an antitrust complaint. If it does so, things won't be over in a month or two and Apple and regulators will be in a legal battle for a long time, probably years.