TikTok incentivizes content creators to post longer videos with new monetization program
3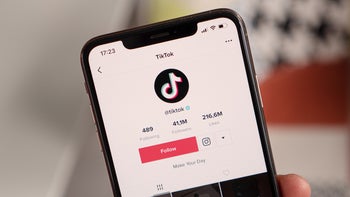 Popular short-video sharing platform TikTok seems to be ironically asking creators for videos longer than one minute,
reports 9to5Mac
. There's a new TikTok Creativity Program that incentivizes content creators on the platform to strive for longer videos so that they can be eligible to earn more money.
Is TikTok changing course? Encouraging creators to post longer videos
Well, isn't
that
strange? When TikTok first started, videos on the platform were allowed to be up to 15 seconds long. The short-video format that other social media platforms are now trying to push people into got popular from TikTok.
However, the length of the videos allowed on the app has grown since the launch of TikTok. In 2017, the duration of allowed videos grew to one minute (with many users choosing to post 30-second videos), and back in 2021, the maximum video length was increased to three minutes.
And now,
TikTok has announced
a new Creativity Program, which encourages selected creators to make videos longer than one minute.
For now, it seems the TikTok Creativity Program is an invitation-only beta, but the company has stated that the program will be open to all "eligible US creators" in the next few months.
In order to be eligible for the Creativity Program, content creators need to be at least 18 years old and have a minimum follower and video view requirements (those are not specified at this time), and also an account "in good standing".
In its official announcement, TikTok states that the new program will help creators boost their creativity and find more ways to monetize their content on the platform. The content that creators who want to benefit from this program have to publish has to be high-quality original content that's longer than one minute.
TikTok doesn't specify when exactly the program will become open to all eligible US creators, it only says "in the coming months".
As 9to5Mac rightfully notes, this seems to be rather peculiar as a move from a company whose app become so popular because of short-form videos. Actually, as many of you may probably know, ever since TikTok stormed the internet with its short videos, many other social media platforms have been looking to copy it.
Instagram, for one, has created its Reels and is encouraging creators to use short-form videos to express themselves. Even YouTube, with a popularity level that isn't going anywhere anytime soon, has opted in for the short-vid craze with its own YouTube Shorts.
It's no secret to anyone that these short-form video features on YouTube and Instagram are created to compete with the raging popularity of TikTok. So yes, TikTok now trying to somewhat move to longer videos does come as a surprise.