Samsung is giving away free Galaxy S9s in its latest anti-Apple marketing scheme
13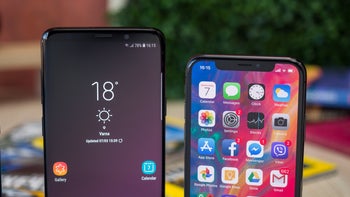 Samsung has been on a roll lately with its anti-Apple ad campaign. After mocking the likemindedness of devoted Apple fans in a bizarre ad where the punchline was a family with "notch" haircuts, and a handful of other ads in the so-called "Ingenious" series, the South Korean tech giant has gone for a different spin in its latest marketing stunt.
This time around, the stage is set as far away from the interior of Genius Bar as you can imagine. Namely, in a tiny village in the Netherlands by the name of Appel. Yes,
Appel
, which in Dutch means — you guessed it — apple.
A team from Samsung went to the village and handed over free
Galaxy S9
units to 50 of Appel's 312 inhabitants. To carry out the campaign, Samsung worked with an 18-year old Apple fan from the village. The video below shows the reactions of members of the Appel community receiving their shiny, new Galaxy S9s:
"With our innovative products and services, we have been off the beaten track for years to make everyday life more fun and easy. With this marketing campaign we do exactly the same. We are off the beaten track to get our message across. Our goal is to introduce as many people as possible to the possibilities of the Samsung Galaxy S9,"
said Gerben van Walt Meijer, Marketing Manager for Samsung Mobiles in the Netherlands.
ALSO READ: