iPhone OS 4.0 will be released in less than a month?
18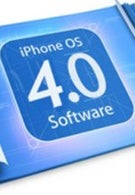 The introduction of the
iPad
quenched the hunger for news of eager Apple fans for a time, but it´s been a while since that happened and rumors relating to the cell phones of the manufacturer are springing like mushrooms lately. Redmond Pie and Cult of Mac have received information (from someone, who wanted to remain anonymous) that version 4.0 of the iPhone´s operating system will be officially introduced on March 14 and roll out at the end of the month. This means that we might get to see Apple´s new software in less than a month!
OK, let´s get it together and stay calm.
We already reported
the OS version was actually alive and kicking back in December last year, although we still don´t really believe we will see it this soon. Moreover, March 14 is Sunday and it´s not that we don´t like this particular day or something, but we highly doubt it that Apple would actually bother announcing the new OS on that day, because you know, even He rests on the seventh day of the week.
source:
Redmond Pie