iPhone 7s Plus bare logic board poses for the camera, A11 chip and Intel modem markings observed
29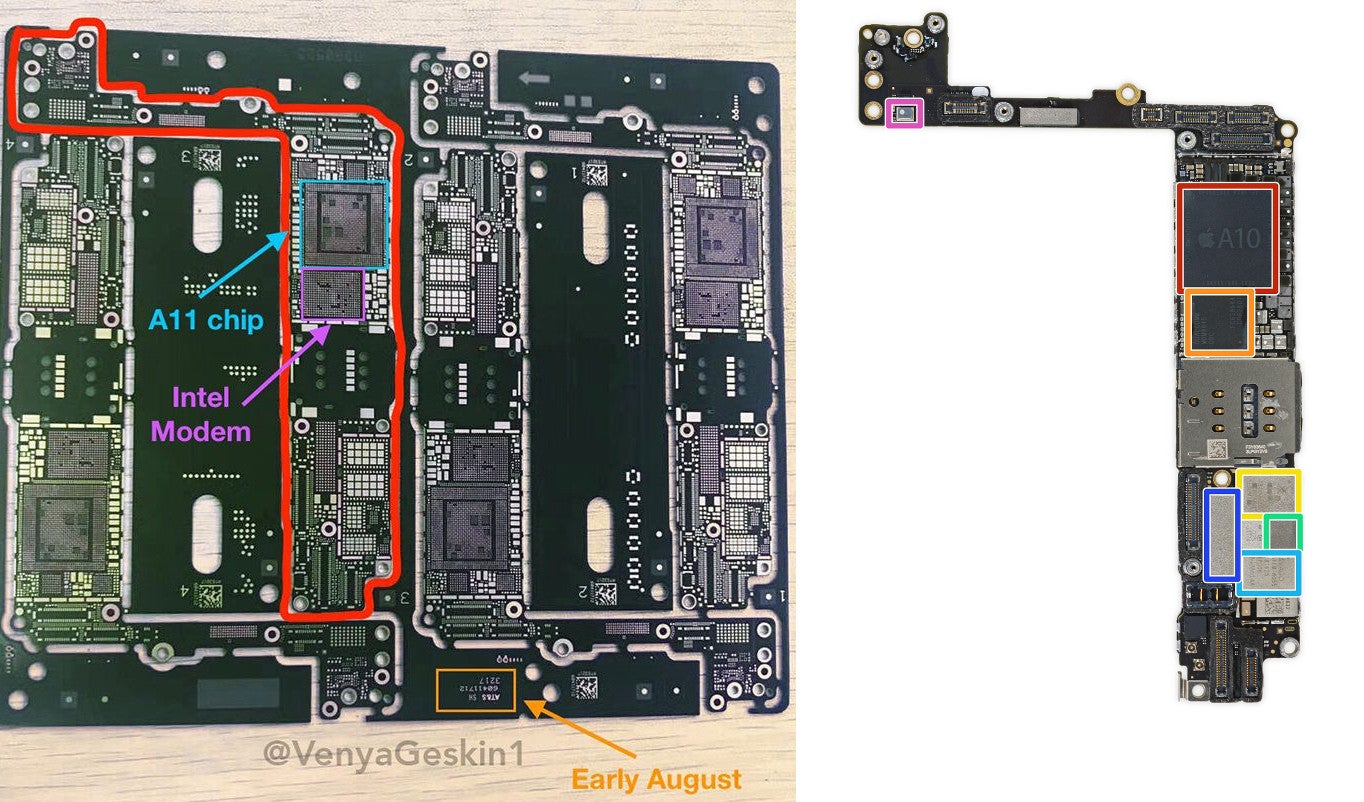 iPhone 7s Plus bare logic board (left; credit @VenyaGeskin1) vs iPhone 7 Plus logic board (right; credit iFixit.com)
The announcement of the new iPhone models is just around the corner. Despite Apple's secretive ways, more and more information about the devices is starting to leak out as we draw closer to September.
An interesting photo was recently uploaded by Benjamin Geskin on Twitter. A quartet of bare logic boards, allegedly made for the
iPhone 7s Plus
, can be seen on the image shared by the popular concept creator.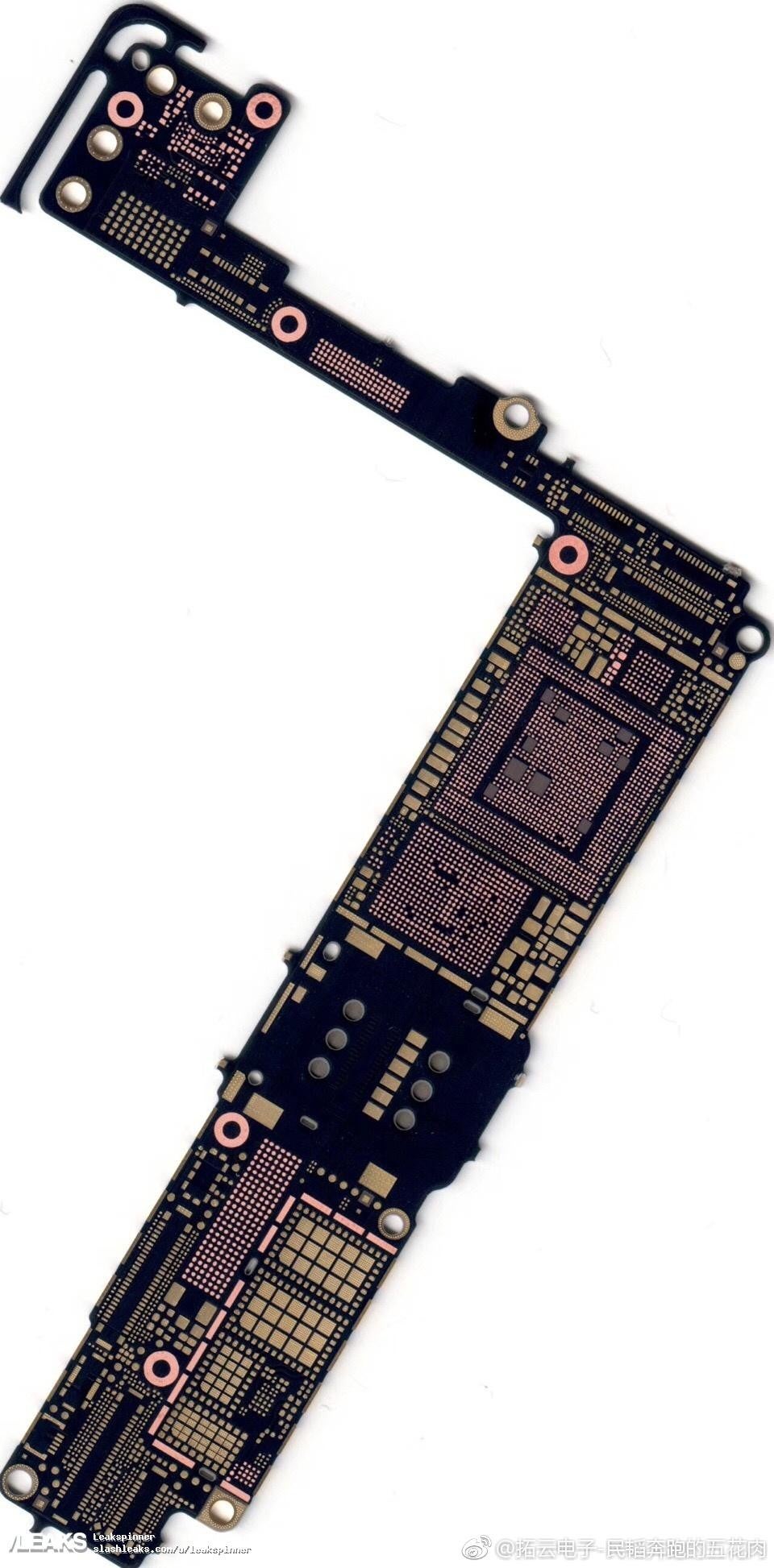 The iPhone 7s logic board also appeared on Weibo
When compared to the logic board of an
iPhone 7 Plus
(see top image), it is clear that they are more or less the same. The board's measurements and screw hole placements seem to be identical to the larger 2016 model, which excludes the possibility of it being intended for the smaller 7s. Meanwhile, the alleged premium anniversary iPhone will supposedly have a design that supports an L-shaped two-cell battery pack.
But how do we know that this isn't, in fact, a 7 Plus PCB? Well, there's a "3217" timestamp on the board. This means that it was made in the 32nd week of 2017 or less than a month ago.
Sadly, the actual chipset and modem aren't present on the PCB, but these empty pads will likely be occupied by an Apple A11 chip and a Qualcomm or Intel modem. The current assumption is that the A11 processor will be built by TSMC on a 10-nanometer FinFET manufacturing process, which should make it more powerful and less energy consuming than the A10 found on the 2016 iPhones.