iPhone & iPad 101: how to turn off the keyboard clicking sounds
3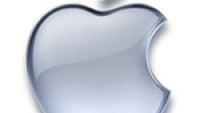 Note:
this is an article for novice iPhone users. If you're already familiar with how to turn off the keyboard click sound in iOS 8, please don't feel insulted by this short tutorial, as there are loads of other
how-to pieces to browse through
.
If you're a texter or a blogger, you probably find yourself tapping away at the iPhone or iPad keyboard in all sorts of places at various times of the day and night. However, the keyboard click sound that your iPhone makes is not suited for all situations.
If you want to turn off the keyboard click sound on your iPhone or iPad, there are a couple of easy ways to do this. We'll show you both so that you can use whichever works best for you depending on the context.
Method 1: Mute all sounds
If you want to turn off the keyboard sounds for a short period, then muting your iPhone or iPad is the quickest way.
The easiest way to mute your iPhone is to use the mute switch on the left side of your smartphone.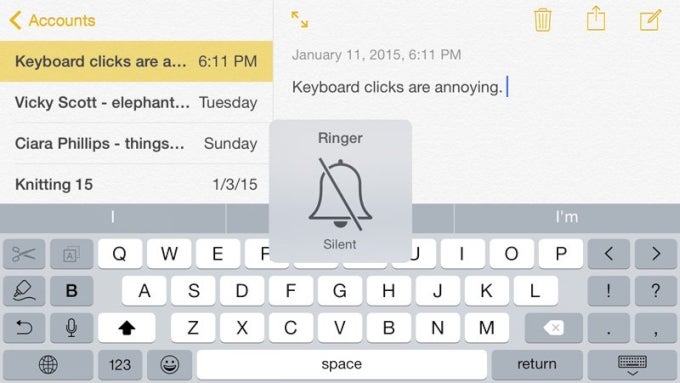 On some of the older iPads, the mute switch can also act as the orientation lock, depending on the setting. If you're rocking a newer iPad model, such as the iPad Air 2, use the volume button or the volume slider to completely mute the system.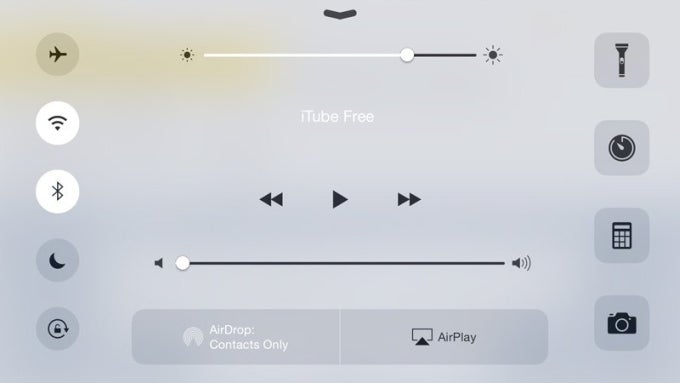 The advantage to using this method lies in its quickness: just rock the iPhone's mute switch and the keyboard will stop making that clicking sound. The drawback is that this method kills all sound coming from the system, meaning that you won't hear notifications or music anymore.
Method 2: Mute the keyboard sound from the settings screen
If you permanently want to turn off the keyboard sounds on your iPhone or iPad, then it's probably a better idea to turn the sound off from the keyboard settings. This grants you control over the keyboard sound without muting all sounds.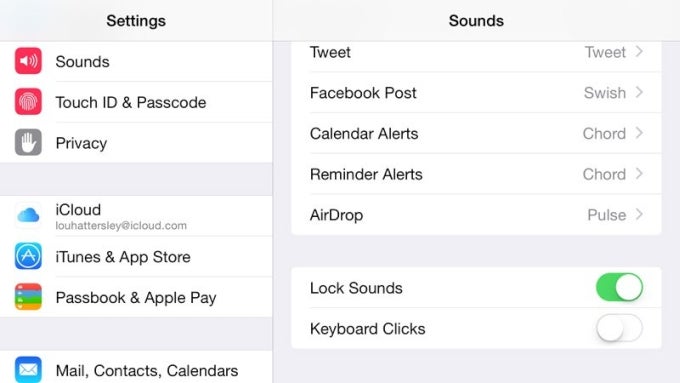 Step 1.
Go to the settings menu and tap on "Sounds".
Step 2.
Scroll towards the bottom of the panel and find the "Keyboard Click" option.
Step 3.
Switch the slider to off (towards the left side).
There you go, now you can either quickly kill the keyboard clicking sound by muting your iPhone or iPad, or permanently turn off the clicks by heading to the settings menu.