iPad mini teardown pegs bill of materials at $188
9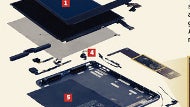 IHS iSupply have done their usual
iPad mini
teardown and bill of materials estimate, and they peg the cost to build it at $188. For a tablet that starts at $329, this represents a 43% gross margin, with net probably hovering in the low thirties.
This is still not far from Apple's average margins, but, of course, not all costs might have been taken into account, since Apple said that the iPad mini carries less than its typical profit margin on the conference call with analysts after its latest quarterly results.
The most likely guesstimate culprit might be the 7.9" display, which is made by LG or AUO, and commands north of 40% of the overall iPad mini cost, since it is made with a new technology that allows for thinner panels, but still has yield problems, says IHS.
Still, the only loss for Apple is if a person gets an iPad mini instead of the 4th generation iPad, where net profit is more, yet there are more than enough differences between the two. Moreover, this might be offset by the millions more iPad minis Apple will sell to people who would have gotten an Amazon or Nexus tablet, so analysts shouldn't be that worried about cannibalization, but the next quarterly results will show the true extent of it, and if there is a reason to panic about missed larger iPad sales.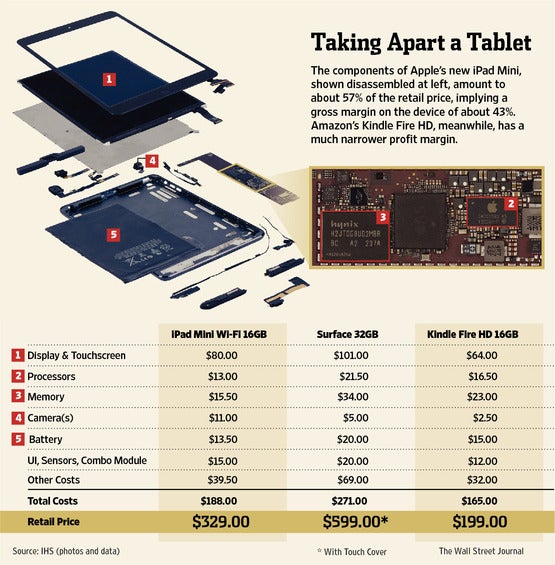 Recommended Stories