iPad Air costs Apple $274 to make, has fatter profit margin than the iPad 4
34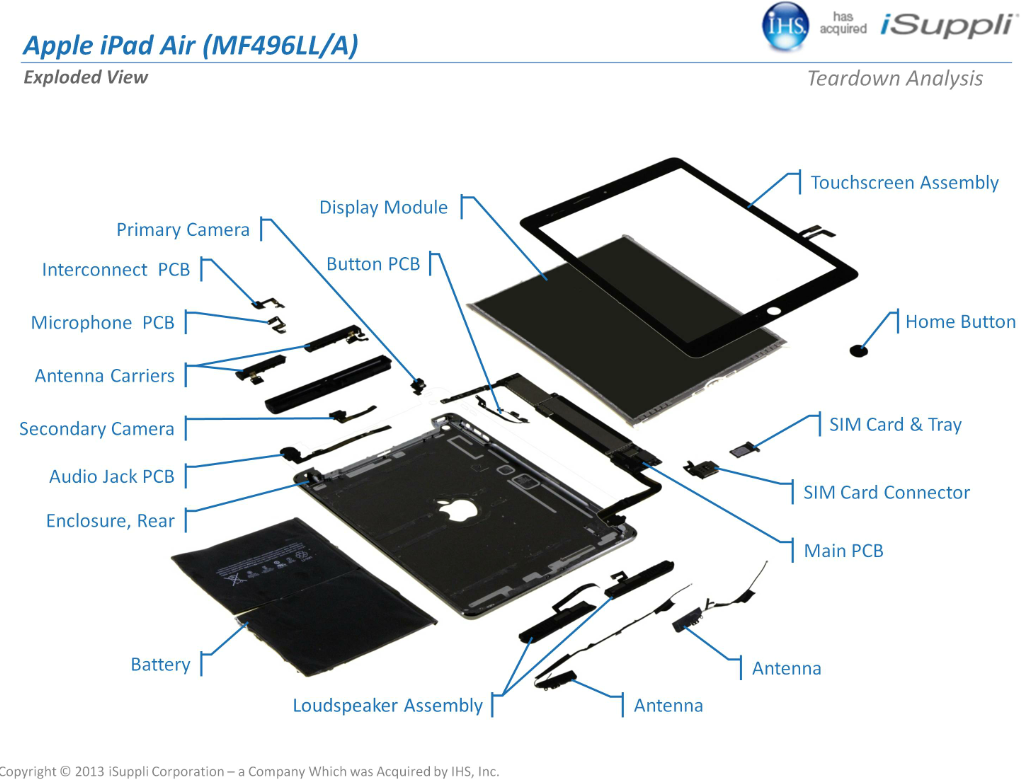 Research firm IHS iSupply has torn down the new
Apple iPad Air
, providing valuable insight into the components cost breakdown. Its full report is not due until a few weeks from now, but for the time being it lets us know that the iPad Air starts off at $274 for Apple. This makes it actually cheaper to produce than the previous generation, despite the ultra thin and light machined aluminum design.
The most expensive part is, naturally, the 9.7" 2048 x 1536 pixels display package, which is now 20% thinner than before, with brighter and more efficient LED lighting, reducing the amount of sources from 84 to 36, thus contributing to one of the most compact tablet designs out there. This screen is said to cost $90 for the display, and $43 for the integrated touchscreen part, making for a grand total of $133 - the most expensive part in the tablet.
The research firm suggests that Samsung and LG are the producers, but the twofold shrinkage in the LED lighting needed and the thinner package are speculated to come from utilizing Sharp's promising
IGZO
display technology.
The A7 chip, manufactured by Samsung, costs Apple $18 a pop, while the Qualcomm cellular connectivity radio with its
record 14 LTE bands support
, runs it $32. The other expensive part besides the casing is the flash memory module, which ranges from $9 for the 16 GB unit to $60 for the 128 GB model. Not a bad deal for Apple, considering that the most expensive model with cellular connectivity sells for $929, while it costs Apple $361 to make plus some more for R&D, marketing and distribution.